Run a Head / Heart / Hand play
Also called: 3H, Heart/Hand/Mind
Timing: Planning
Origin: David Orr
Why: Consider logical, emotional, and practical aspects to understand impact, feasibility, and desirability
When: During idea evaluation or decision-making workshops to ensure analysis and alignment of ideas with various dimensions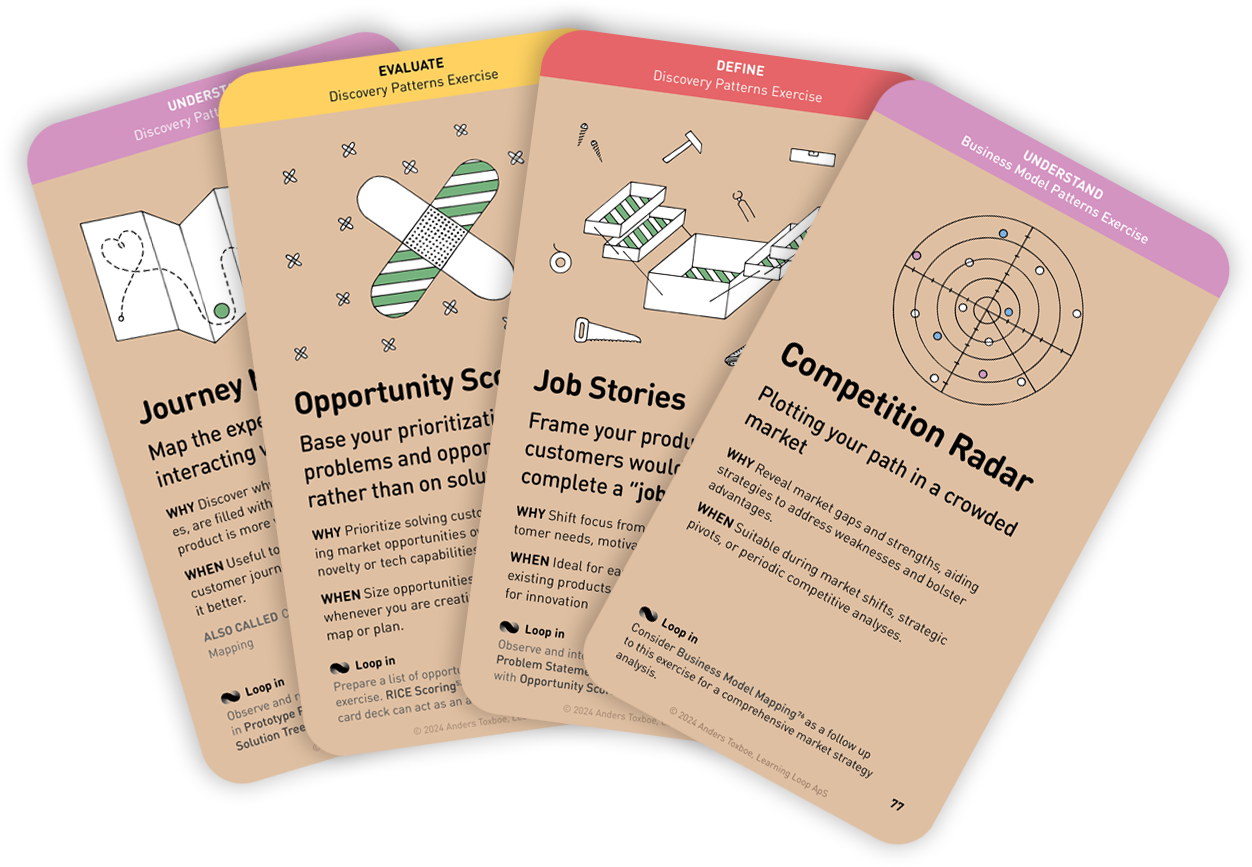 This workshop exercise is part of the Workshop Patterns printed card deck.
A collection of workshop exercises that will help you ditch dull meetings and facilitate with confidence. It will help you master the design process and have more productive time with your team. The card deck will be ready for purchase in the end of 2023 and is now undergoing rigorous testing.
Reserve your deck!
Instructions for running this play
Agree on the topic of your brainstorm. It could be evaluating a project, idea, or activity.
Facilitate a discussion on the following topics using the following questions:

Head (logical) - cognitive why

How do we help people understand?
Does it support business objectives?
What's the sense of urgency or burning platform?

Heart (emotional) - affective empathy

Why would someone care?
Who will be excited about this idea?
How will it make people feel?

Hand (practical) - how

How will you execute?
What training will they need?
Which processes and policies will need to change – and how?

Decide as a group whether it makes sense to develop the project, idea, or activity further.