Run a Parking Lot play
Why: Allow participants to raise any questions or topics and still feel heard while not derailing the main agenda
When: Use to maintain session flow and momentum by handling off-topic input not immediately relevant to the current topic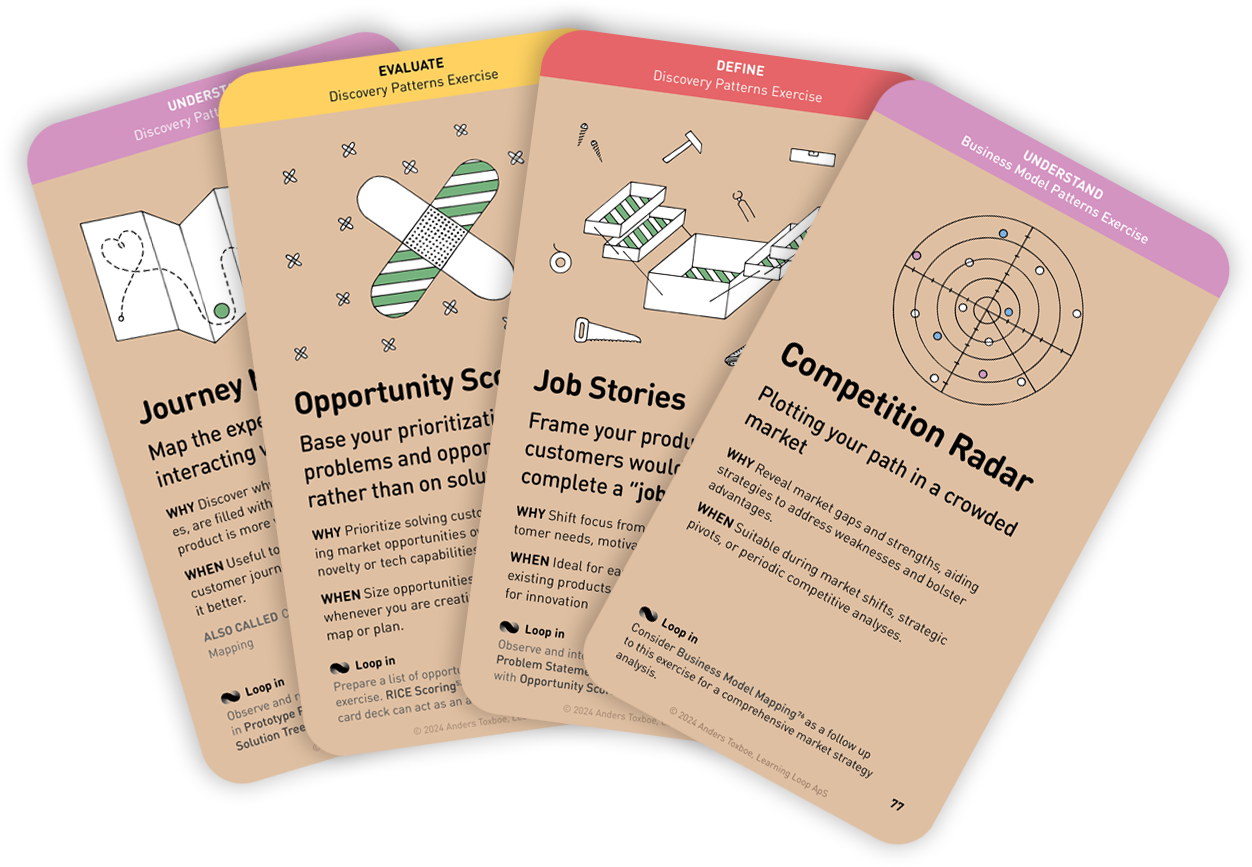 This workshop exercise is part of the Workshop Patterns printed card deck.
A collection of workshop exercises that will help you ditch dull meetings and facilitate with confidence. It will help you master the design process and have more productive time with your team. The card deck will be ready for purchase in the end of 2023 and is now undergoing rigorous testing.
Reserve your deck!
Instructions for running this play
At the start of the workshop, explain that you are going to use a Parking Lot to help work more effectively.
Clearly mark a space (a flipchart if physical and rectangle if remote) on your surface with a large "P" at the top.
Explain that whenever a point is raised or questions are asked that do not directly relate to the topic or session, you will write a sticky note and stick that onto the marked space.
Invite the group to add to the parking lot at any time.
As the workshop comes to an end, make sure that there is time to address points and questions on the parking lot, with the whole group.
Tips to perfect this play
Master and adapt the play to fit your context and needs.
Tip
If there are still any questions left unanswered, make sure that you or a participant follows them up.
Tip
Introduce a prioritization aspect to the parking lot as you revisit it by providing everyone a limited number of votes or points to allocate.