Run a Talking stick play
Also called: Play catch, Ball Point Game, Pass the Token
Timing: Execution
Why: Give everyone an equal opportunity to speak and be heard – and keep the meeting focused and on track
When: Use when equal and active participation among team members is important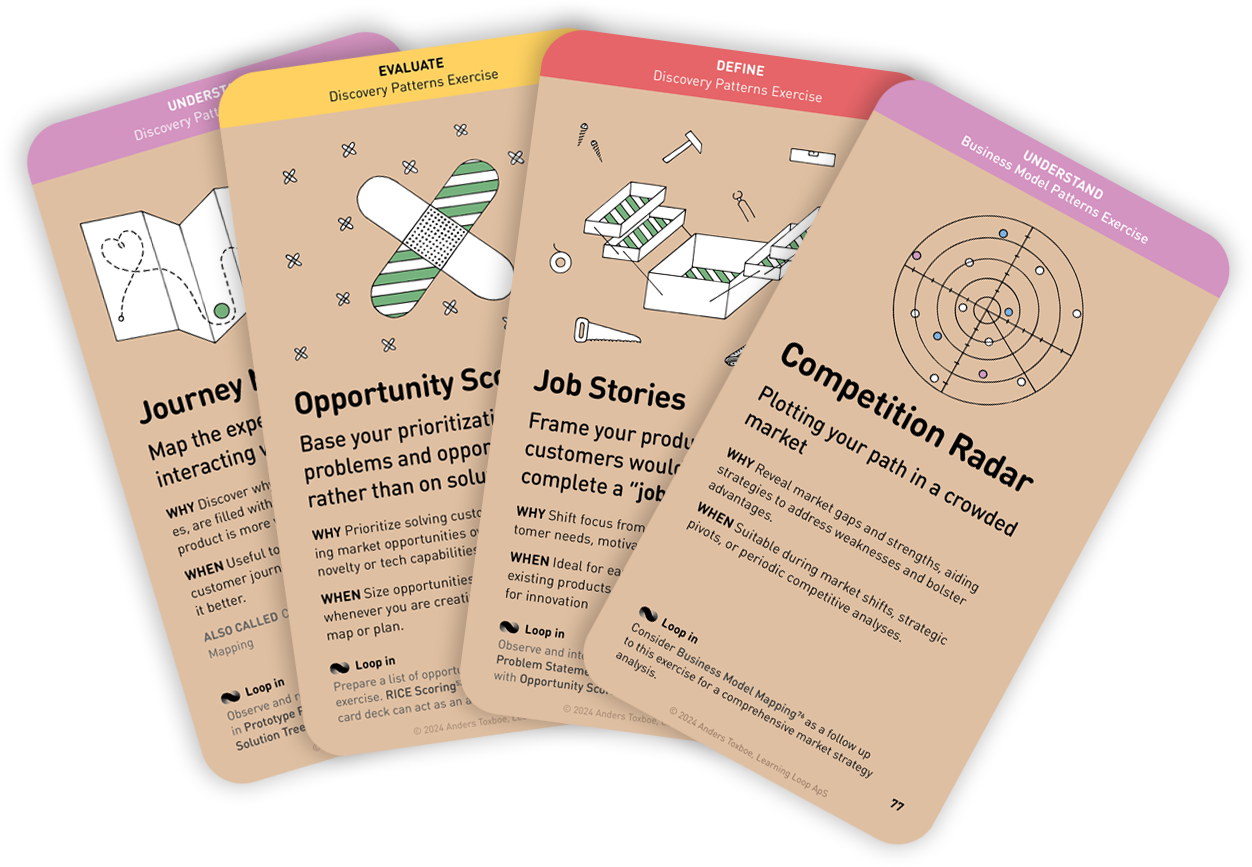 This workshop exercise is part of the Workshop Patterns printed card deck.
A collection of workshop exercises that will help you ditch dull meetings and facilitate with confidence. It will help you master the design process and have more productive time with your team. The card deck will be ready for purchase in the end of 2023 and is now undergoing rigorous testing.
Reserve your deck!
Instructions for running this play
Introduce the exercise and its rules.

A token will be passed around the group, 
The person holding the token can speak while others listen attentively
No one can toss the token to someone next to them
No one can toss the token to someone who has already gone
No zoning out

The facilitator starts by passing the token to the first random participant, who then speaks. When that person has finished, he or she passes the token to next person in line.
Tips to perfect this play
Master and adapt the play to fit your context and needs.
Tip: Maintain focus with randomness
Make it random who receives the token next to avoid participants focusing more on what they are going to say next than listening.
Tip: Timebox speaking
Consider timeboxing the time available to speak to keep the time and maintain focus.
Tip: Contraint topics
Consider imposing rules on what each participant can talk about.