Run a Bounties play
Key Partners
Key Activities
Value Propositions
Customer Relationships
Customer Segments
Key Resources
Channels
Cost Structures
Revenue Streams
The business model canvas was designed by Business Model Fondry AG and distributed under a Creative Commons license.
How: Offer a lump sum of money to the first person who solves a specified task or problem or makes an important discovery (for instance a software bug).
Why: Engage a crowd of skilled professionals regardless of affiliation to solve specific problems or for making important discoveries that will help your business move forward.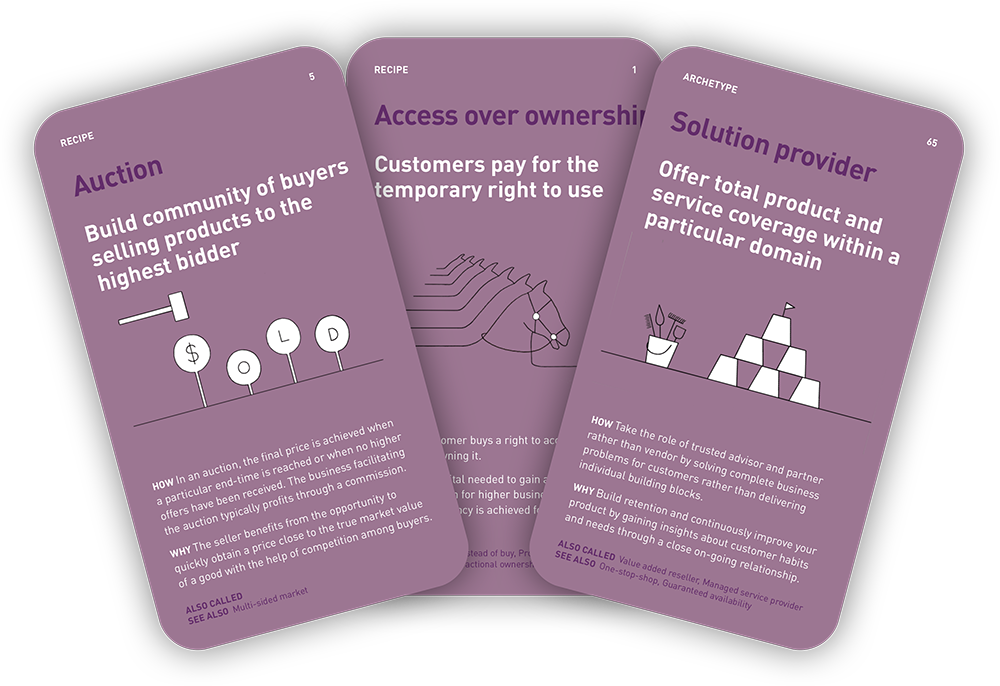 This business model is part of the Business Model Patterns printed card deck.
A collection of business models that will help you understand the key drivers of business model success. The card deck will be ready for purchase in the end of 2023 and is now undergoing rigorous testing.
Reserve your deck!
Trigger Questions
How can you leverage the crowd to take part in solving your most critical challenges?
Do you need quality control to ensure that bounties are ethical?
Examples
HackerOne
An army of hackers-for-good help test and secure software through security bounty programs provided by businesses.
Bountysource
Bountysource facilitates funding for Open Source software, setting up bounty program for implemented features or bug fixes.