Run a Playback play
Timing: Monitoring and Control
Why: An easy way to share progress, achievements, and knowledge gained by individuals of subgroups with a broader group
When: Use in combination with other techniques and exercises to showcase progress or gather feedback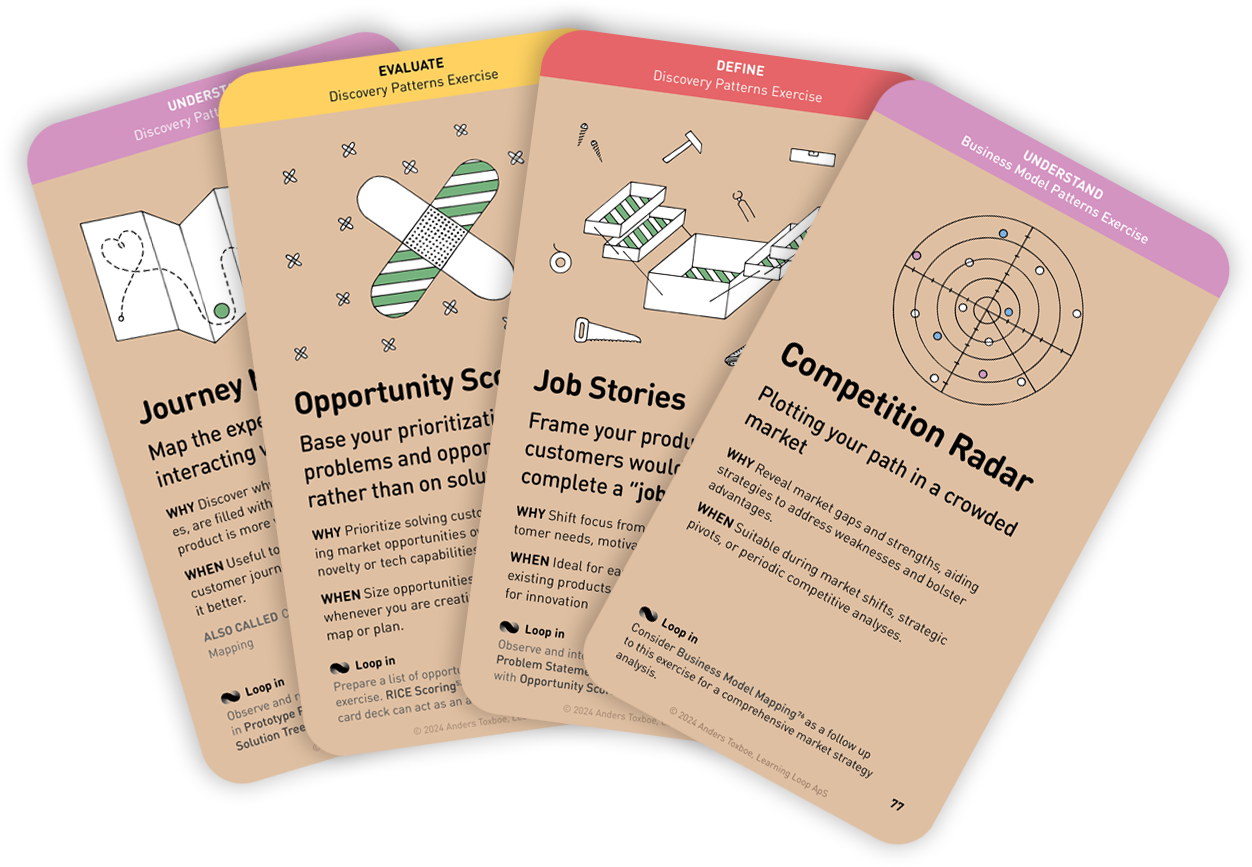 This workshop exercise is part of the Workshop Patterns printed card deck.
A collection of workshop exercises that will help you ditch dull meetings and facilitate with confidence. It will help you master the design process and have more productive time with your team. The card deck will be ready for purchase in the end of 2023 and is now undergoing rigorous testing.
Reserve your deck!
Instructions for running this play
Playback is the activity of sharing progress, process, or insights gained by an individual (or a subgroup) to a broad group, either in an informal or formal way.
Sharing within a small group should be informal. Allow a timebox of 2-5 minutes for a group to share what they have found. 
Sharing to all workshop participants is more structured. Allow a timebox of 5-15 minutes for sharing.
Sharing more formally to a large group should be timeboxed to 30-60 minutes.
Tips to perfect this play
Master and adapt the play to fit your context and needs.
Tip: Start small
Playback can easily take up time. For breakout groups of 3-5, set off 2-5 minutes. For Workshop wide playbacks, dedicate 5-15 minutes. For large formal settings, dedicate 30-60 minutes for the playback session.