Run a Plus / Delta play
Why: Shifting focus toward change rather than on what is negative, a balanced and forward thinking evaluation is encouraged
When: Use for gathering feedback and assessing the strengths and weaknesses of a particular item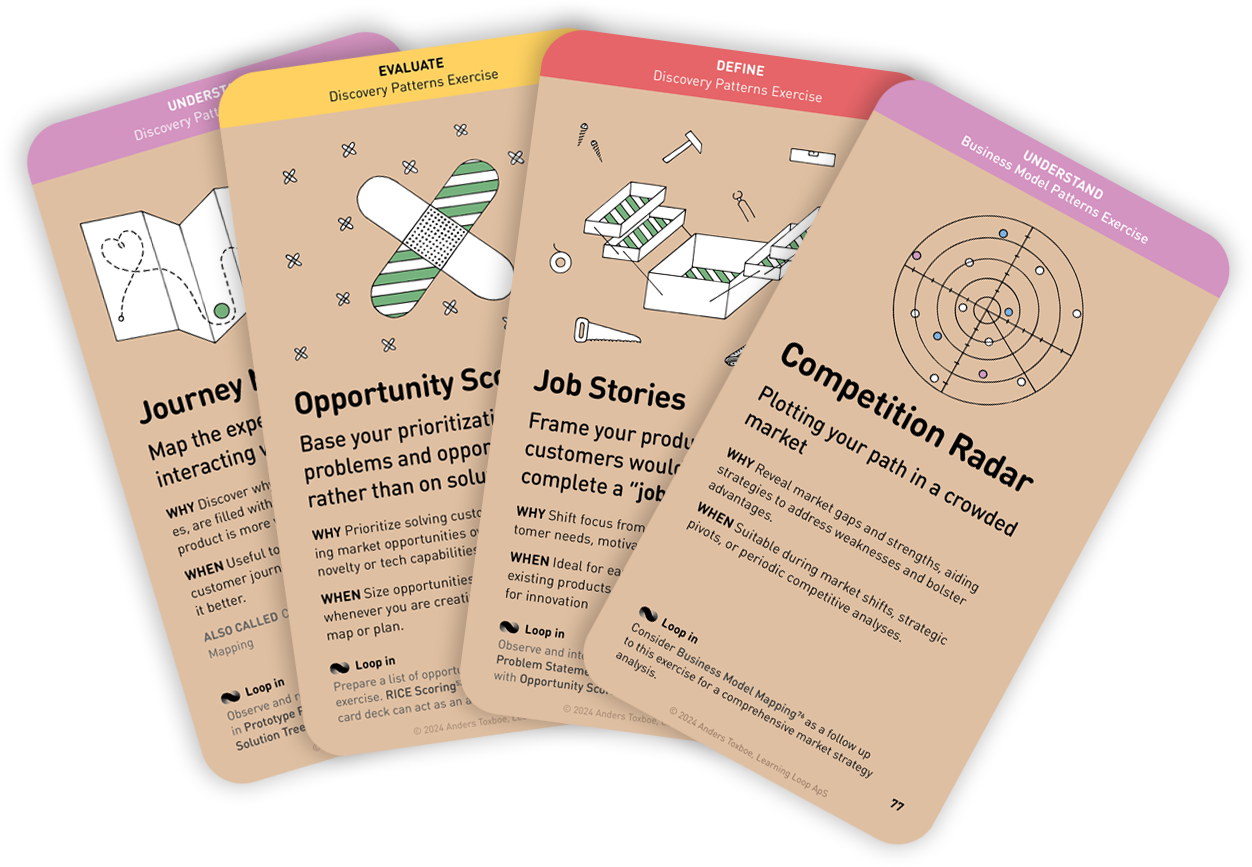 This workshop exercise is part of the Workshop Patterns printed card deck.
A collection of workshop exercises that will help you ditch dull meetings and facilitate with confidence. It will help you master the design process and have more productive time with your team. The card deck will be ready for purchase in the end of 2023 and is now undergoing rigorous testing.
Reserve your deck!
Instructions for running this play
Draw two columns on a large surface: one column for "plus" and one column for "delta".
Ask participants to reflect on what was positive or worth repeating about an activity. Capture their thoughts under the "plus" column.
Ask participants to brainstorm about what they would change about the activity if it was performed again. Capture their thoughts under the "delta" column.
Consider using Silent Storming and Affinity Mapping for step 2 and 3.
Tips to perfect this play
Master and adapt the play to fit your context and needs.
Tip
"Delta" is the Greek symbol for change
Tip
After identifying the pluses and deltas, dedicate time for participants to brainstorm specific actions or strategies to address the deltas and implement improvements.