Run a Five-Fingered Consensus play
Why: A rapid and visual method to evaluate consensus within a break-out group facilitating efficient group alignment
When: Use during break-out sessions or group discussions, ensuring that everyone's input is considered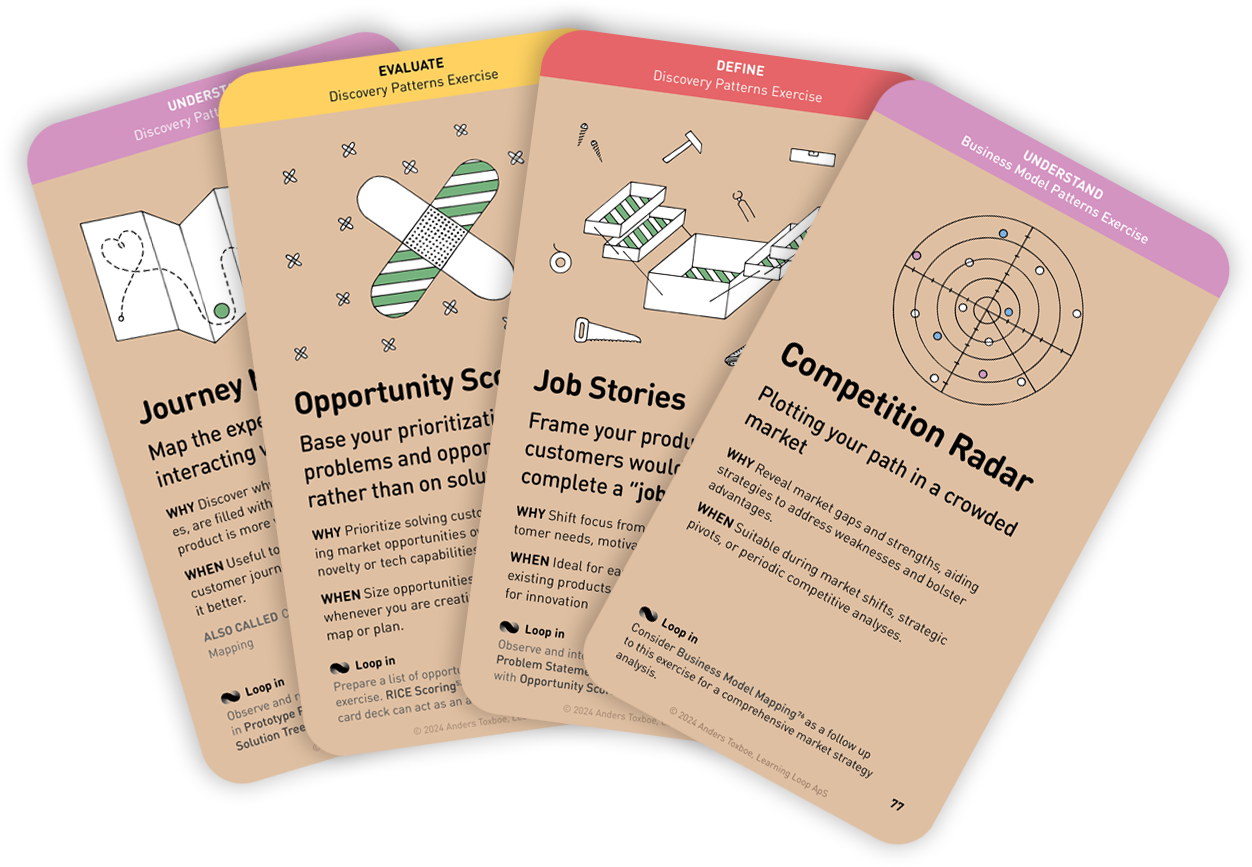 This workshop exercise is part of the Workshop Patterns printed card deck.
A collection of workshop exercises that will help you ditch dull meetings and facilitate with confidence. It will help you master the design process and have more productive time with your team. The card deck will be ready for purchase in the end of 2023 and is now undergoing rigorous testing.
Reserve your deck!
Instructions for running this play
Ask the group to rate their level of consensus on a topic from 0 to 5.
Each person responds by showing a fist or a number of fingers that corresponds to their opinion.
The group moves forward only when all votes are above 3.
Allot more time to discuss if the group holds up a variety of ones, twos, threes, as they then have more work to do.
|   |   |
| --- | --- |
| | Fist (0 Fingers) indicates completely different point of views |
| | 3 Fingers indicate willingness to go with the group decision |
| | 5 Fingers indicate total agreement |