Run a Red:Green Cards play
Why: A quick and visual way to gather immediate feedback and assess consensus in a group setting
When: Use during discussions or decision-making processes to gauge the level of agreement and promote active participation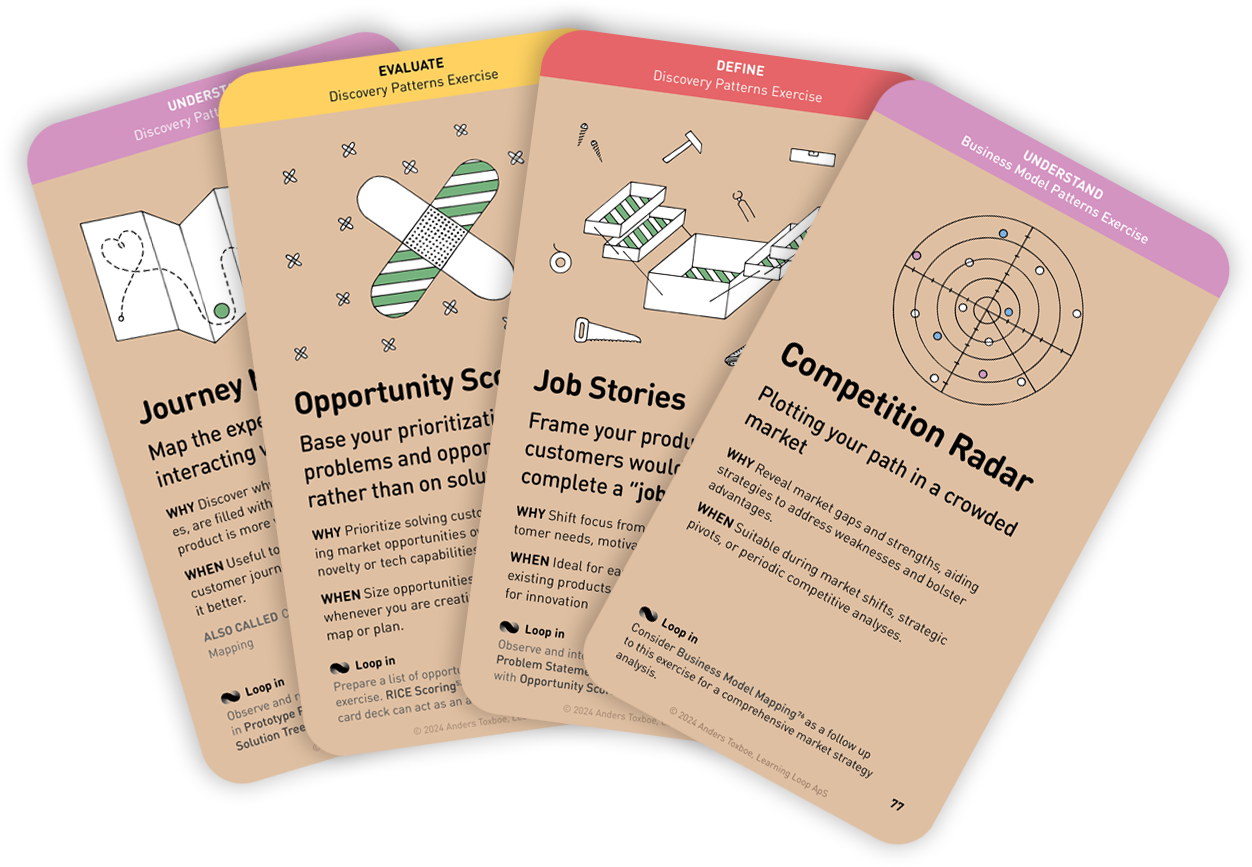 This workshop exercise is part of the Workshop Patterns printed card deck.
A collection of workshop exercises that will help you ditch dull meetings and facilitate with confidence. It will help you master the design process and have more productive time with your team. The card deck will be ready for purchase in the end of 2023 and is now undergoing rigorous testing.
Reserve your deck!
Instructions for running this play
Hand out one red and one green card to all participants in the beginning of the workshop.
Participants may hold up the green card to indicate their approval or red card to indicate their disapproval. Simply put, green means "yes" and red means "no".
Let participants hold up the cards to answer a specific question or simply to show how they feel about a topic at any given time.
The facilitator may ask the group directly: "Have I covered this topic sufficiently to move on?" to quickly gauge understanding. Similarly, participants may holland up the cards unprompted, nodding heads nd holding up green cards in response to a topic – or holding up red cards to register an objection.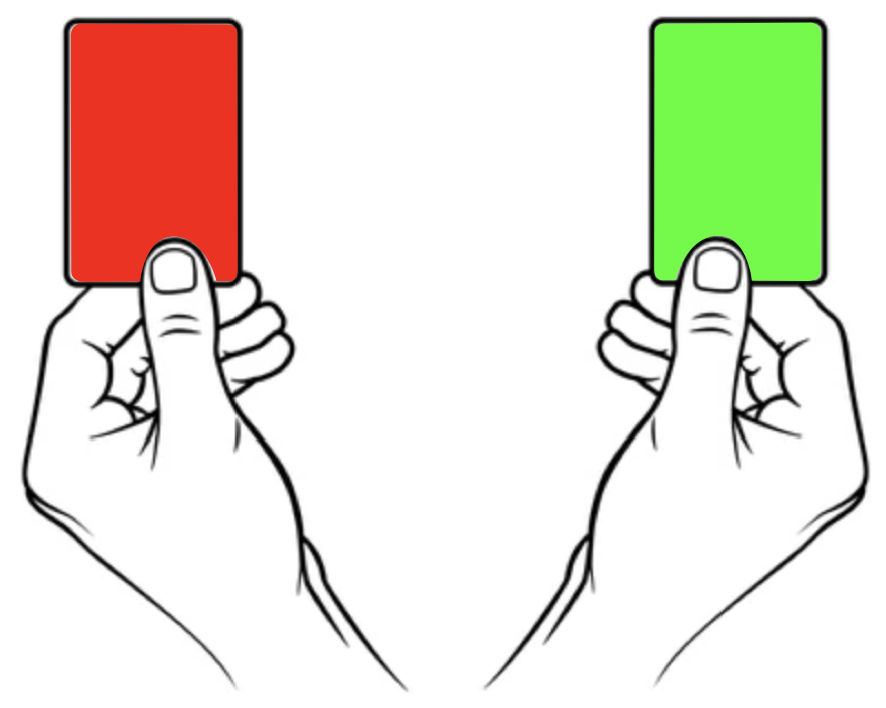 Tips to perfect this play
Master and adapt the play to fit your context and needs.
Tip: Yellow card
Introduce a Yellow card option to indicate uncertainty or a need for clarification on a statement or proposal