Run a Silent Storming play
Also called: Post-Up, Silent Brainstorming, Silent Sticky Notes
Timing: Planning
Origin: Jiro Kawakita in the 1960s
Why: Eliminate groupthink and allow for more diverse thinking, ensuring that all participants have a chance to contribute
When: Use to collect data and let participants reflect before engaging in group discussions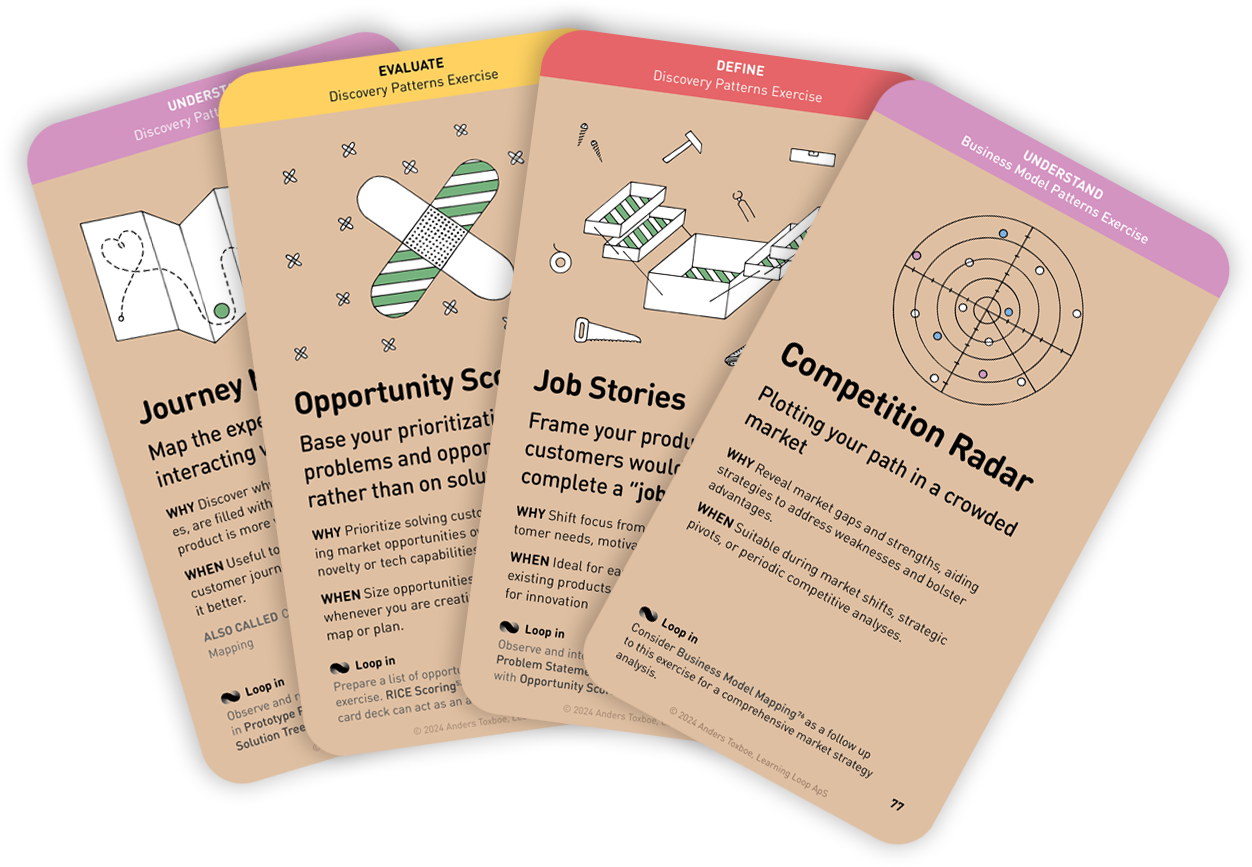 This workshop exercise is part of the Workshop Patterns printed card deck.
A collection of workshop exercises that will help you ditch dull meetings and facilitate with confidence. It will help you master the design process and have more productive time with your team. The card deck will be ready for purchase in the end of 2023 and is now undergoing rigorous testing.
Reserve your deck!
Instructions for running this play
Ask participants to individually generate content on sticky notes
Impose a Timebox of 5 to 15 minutes.
Ask participants one by one to post their sticky notes on a large surface, presenting the items as they are posted.
Contributions are discussed, captured, shared, or used as input for other exercises.
Consider using Affinity Mapping to remove duplicates and discover patterns.
Tips to perfect this play
Master and adapt the play to fit your context and needs.
Tip: Limit quantity
Give participants sticky note quantity goals (for example "produce at least 5") to push participants less likely to contribute to be more involved.
Tip: Choose anonymity or accountability
Anonymity is useful when there is a large range of hierarchy in the room or when content generated could be sensitive in nature. Let the facilitator shuffle and post the sticky notes on the surface.