Run a Heatmap Voting play
Why: Identify areas of agreement within a group by providing a clear visual representation of the collective consensus
When: Useful to quickly determine the most favored idea or option among a group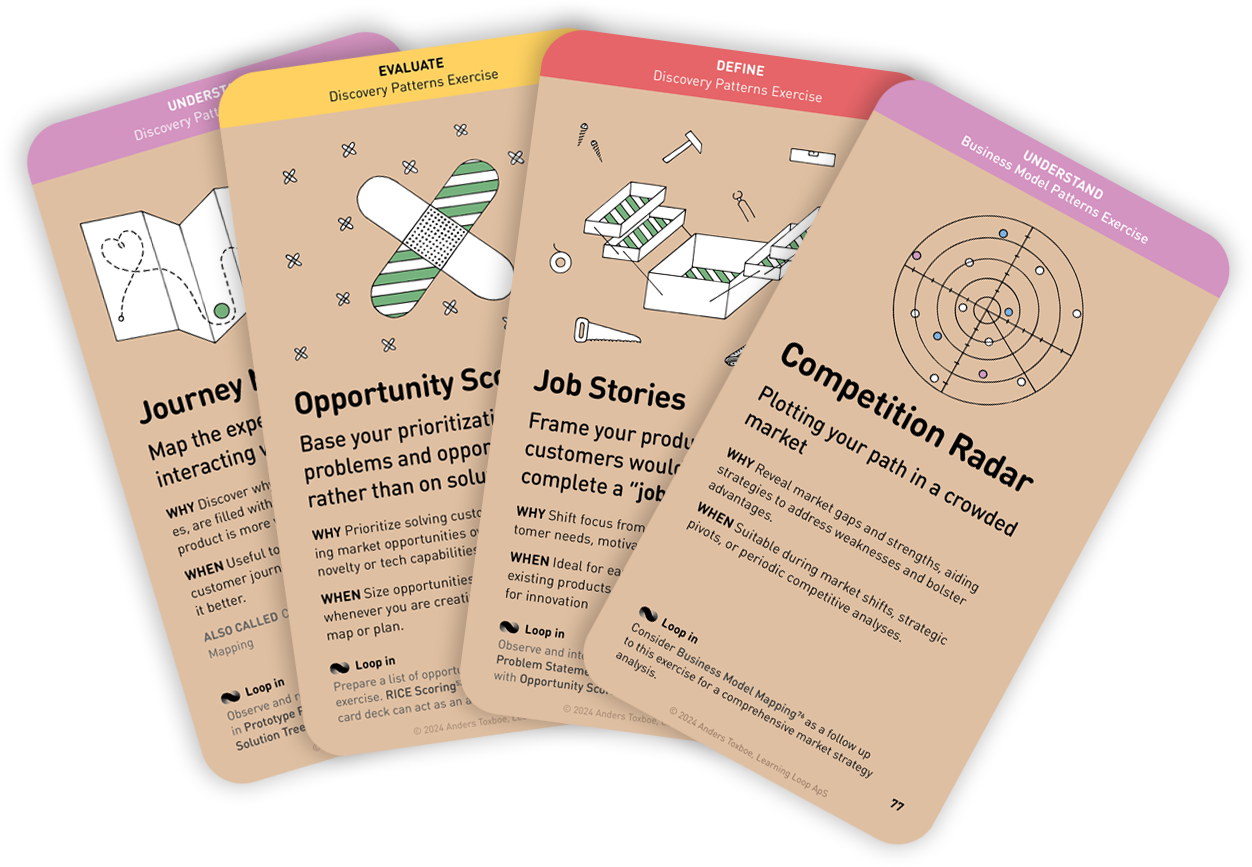 This workshop exercise is part of the Workshop Patterns printed card deck.
A collection of workshop exercises that will help you ditch dull meetings and facilitate with confidence. It will help you master the design process and have more productive time with your team. The card deck will be ready for purchase in the end of 2023 and is now undergoing rigorous testing.
Reserve your deck!
Instructions for running this play
Generate ideas or list a set of alternatives and put them on individual sticky notes on the same surface.
Consider removing duplicates and clustering ideas through Affinity Mapping.
Hand out a set of small dot stickers to each participant – smaller than those used in the Dot Voting exercise.
Clarify voting constraints. Explain

Why you are holding a vote
How you will act on the outcome
What criteria participants should base their vote on (business problem, goals, expertise or ownership?)

Participants can use as many votes as they need to vote for particular features (for example in a feature sketch) as they need.
Make it clear to participants that they are not voting for an entire solution, idea, or sketch, but for features within it.