Run a Lean Coffee play
Also called: Democratic Discussion
Timing: Planning
Origin: Jim Benson & Jeremy Lightsmith
Why: Ensures that all voices are heard through democratic participation
When: During open forums or meetings where collective decision-making is crucial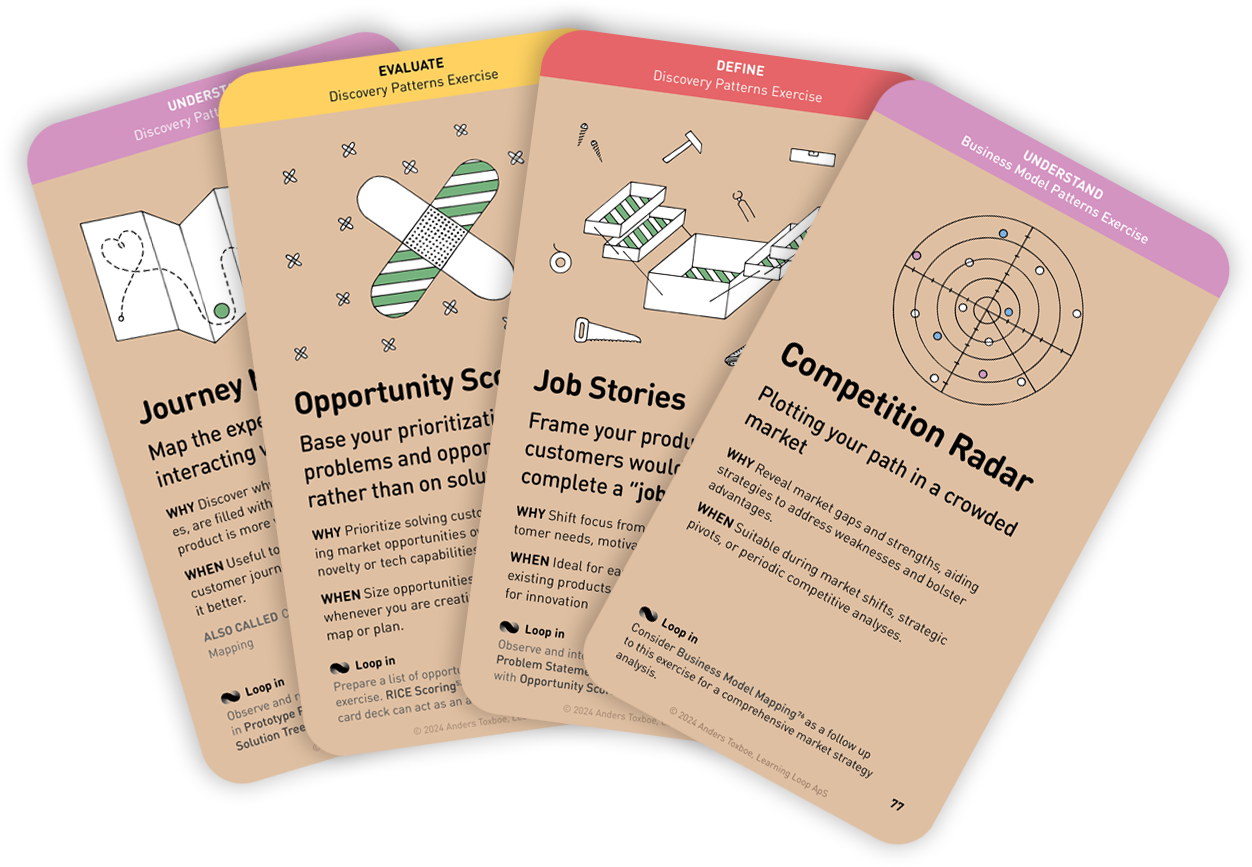 This workshop exercise is part of the Workshop Patterns printed card deck.
A collection of workshop exercises that will help you ditch dull meetings and facilitate with confidence. It will help you master the design process and have more productive time with your team. The card deck will be ready for purchase in the end of 2023 and is now undergoing rigorous testing.
Reserve your deck!
Instructions for running this play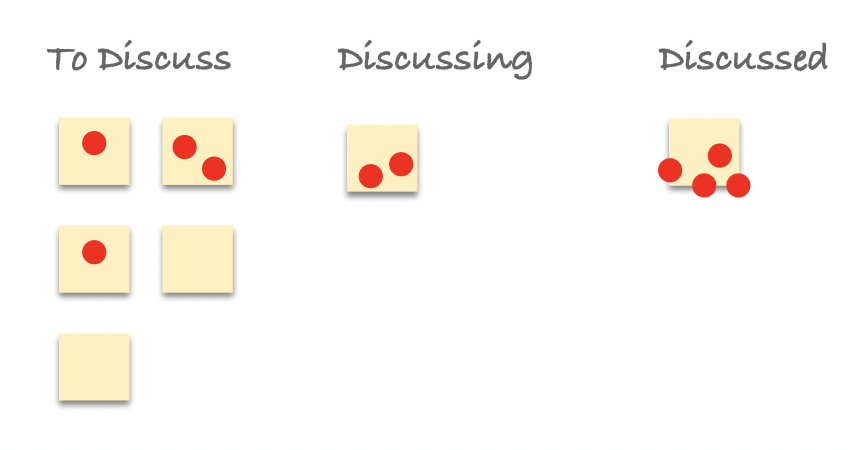 Agree on the overall topic.
Set up a kanban board on a whiteboard or a flip chart where participants can write down their ideas.
Timebox a 5 minute Silent Storming session to let participants write down and prepare ideas or questions on separate sticky notes that are placed in the "To discuss" column.
Optional: Set a Timebox for 5 minutes to allow each participant to Playback their sticky notes group including time for clarifying questions.
Vote and prioritize. Let participants do Dot Voting on the ideas or questions they want to discuss further.
Discuss and repeat. The ideas or questions with the most votes are discussed first, with the facilitator ensuring that the discussion stays focused and on-topic. Once the discussion has ended, repeat the process with the remaining ideas or questions until the time is up.
Tips to perfect this play
Master and adapt the play to fit your context and needs.
Tip: Add 'Actions'
Consider adding a fourth column called "Actions"
Tip: Vote to continue
Let participants do Roman Voting as the Timebox is up on whether to continue for 3 more minutes or move on to the next topic.