Run a Return on Time Invested play
Also called: ROTI
Timing: Monitoring and Control
Why: Identify areas for improvement, enhance meeting efficiency, and maximize the value of future sessions
When: Use at the end of a meeting or workshop to gauge participants' perception of its productivity and usefulness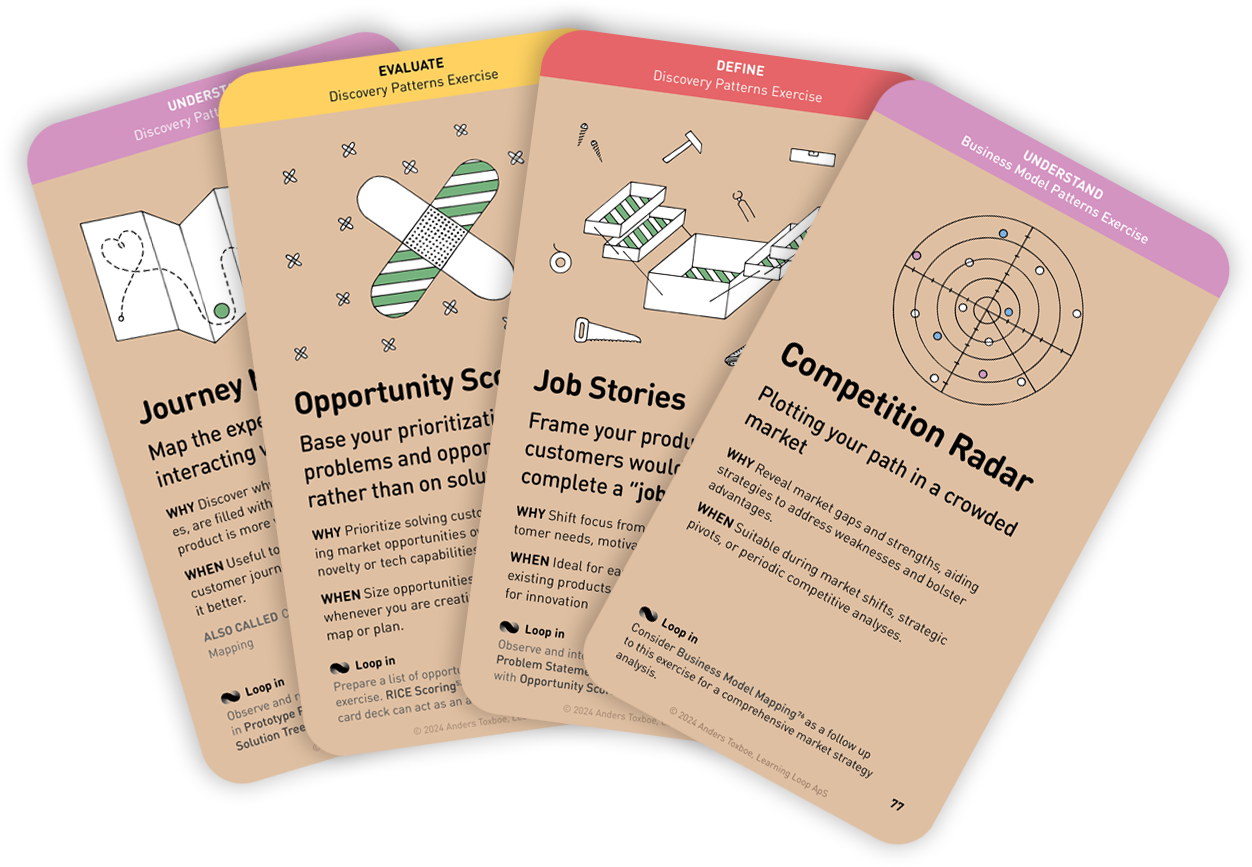 This workshop exercise is part of the Workshop Patterns printed card deck.
A collection of workshop exercises that will help you ditch dull meetings and facilitate with confidence. It will help you master the design process and have more productive time with your team. The card deck will be ready for purchase in the end of 2023 and is now undergoing rigorous testing.
Reserve your deck!
Instructions for running this play
At the end of the meeting or workshop (the last thing you do), ask the group to rate their return on time invested from 0 to 5.
On a given signal, everyone raises their fist with one to five fingers extended indicating their vote.
Ask participants who gave the lowest and the highest score to explain why. Other people are allowed to contribute if they want.
Depending on the discussion, you can make a concrete proposal to be implemented immediately or capture important comments for later.
|   |   |
| --- | --- |
| | 1 Finger "Useless, I gained nothing and lost my time. No value at all." |
| | 2 Fingers "Useful, but it wasn't worth 100% time spent on it, so I lost time." |
| | 3 Fingers"Average, I gained enough value to justify the time spent on it. I have not lost my time." |
| | 4 Fingers"Good value, clearly above average. I gained more than the time I spent." |
| | 5 Fingers"Excellent value, a really useful meeting that was worth more than the time spent on it." |
Tips to perfect this play
Master and adapt the play to fit your context and needs.
Tip: n+1
Consider asking "What would make it a N+1 for you"?