Run a Blind Voting play
Why: Address unequal power dynamics and dominant voices and give room to quieter or less assertive participants
When: Use to gather unbiased input or make decisions requiring collective agreement without the influence of external factors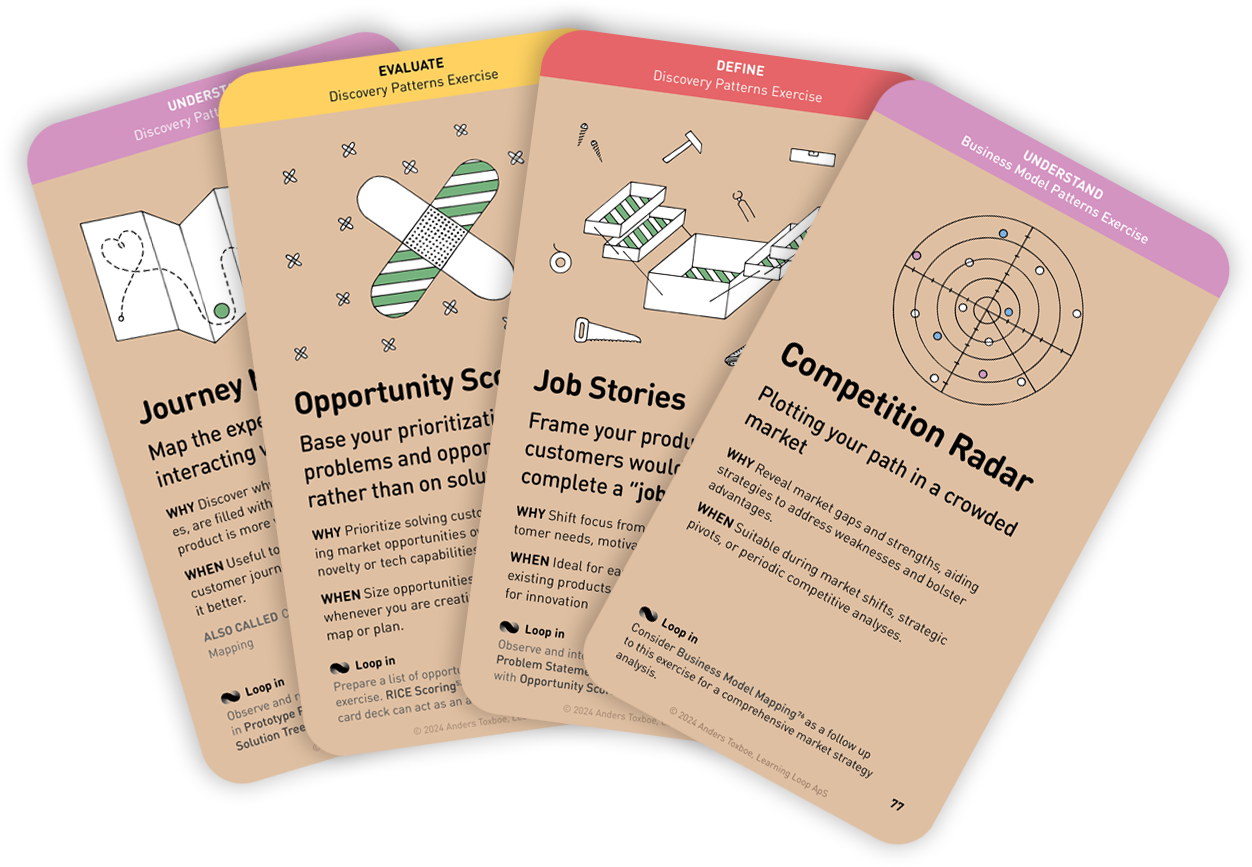 This workshop exercise is part of the Workshop Patterns printed card deck.
A collection of workshop exercises that will help you ditch dull meetings and facilitate with confidence. It will help you master the design process and have more productive time with your team. The card deck will be ready for purchase in the end of 2023 and is now undergoing rigorous testing.
Reserve your deck!
Instructions for running this play
Clearly mark each option you are voting on with a number. 1, 2, 3, 4, 5, etc.
Ensure the group understands each option so that the group understands what they are about to vote on.
Ask the group to individually write down the numbers of the items they are voting for on a sticky note and to cast their vote in a box. Each participant can vote on three items.
Collect the votes from each participant, count them and write the vote count for each option so that everyone can see the results.
Tips to perfect this play
Master and adapt the play to fit your context and needs.
Tip
Divide the voting process into two stages. In the first stage, participants anonymously vote individually. Then, in the second stage, participants openly discuss the results and collectively decide on the final outcome.