Run a RACI Matrix Mapping play
Why: Resolve task and ownership ambiguities and enhances team collaboration by ensuring accountability
When: Ideal when you initiate a new project or when a lack of role clarity slows down progress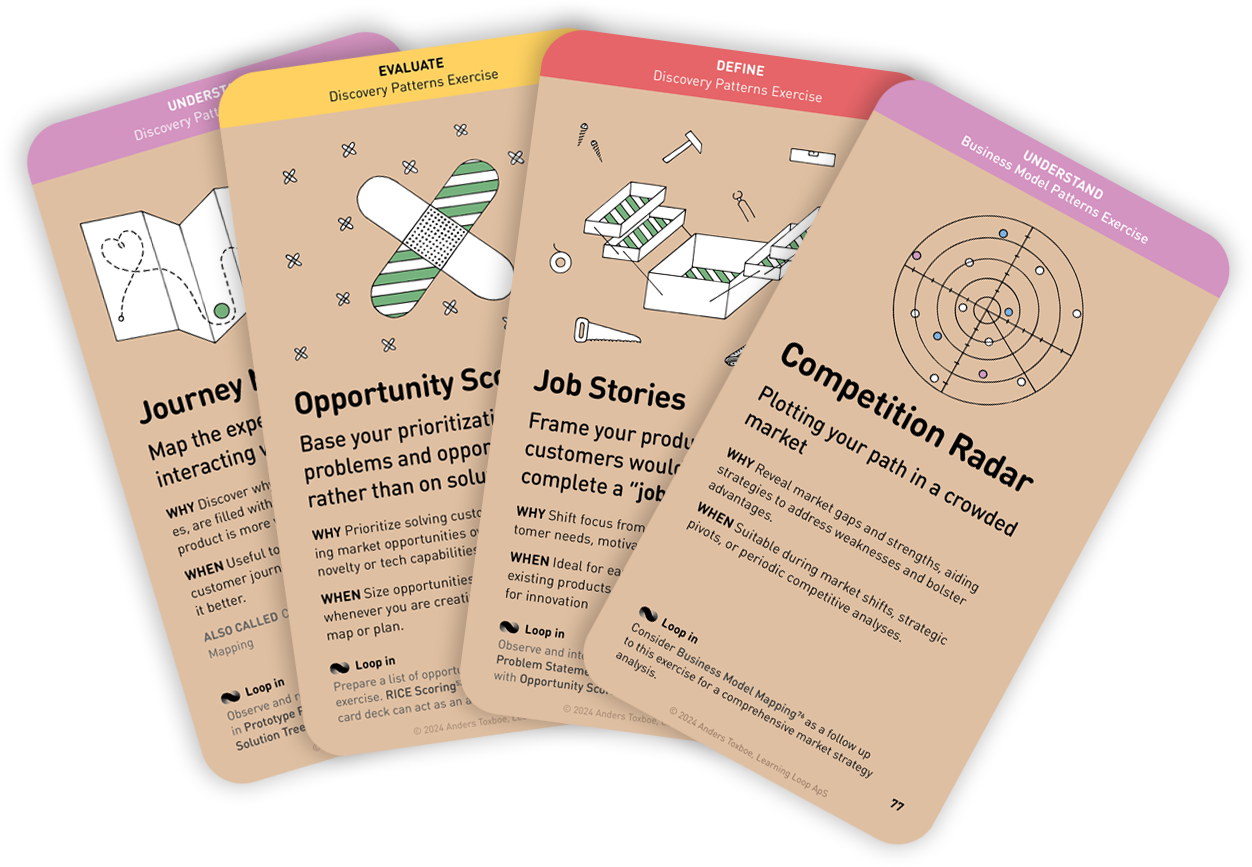 This workshop exercise is part of the Workshop Patterns printed card deck.
A collection of workshop exercises that will help you ditch dull meetings and facilitate with confidence. It will help you master the design process and have more productive time with your team. The card deck will be ready for purchase in the end of 2023 and is now undergoing rigorous testing.
Reserve your deck!
Instructions for running this play
Define who is responsible, accountable, consulted, and informed
Decide on a job or process that needs a RACI matrix
List activities and roles. Create two lists:

Activities. For the activities inherent in that process
Roles, For the roles involved (e.g., "Product Manager" instead of "Tim").

Set up the matrix. On a large surface, write the work breakdown items vertically (left side) and the roles horizontally (top). This forms your RACI Matrix.

Define Responsibilities. Work through the matrix, assigning levels of responsibility for each task to each role using the RACI codes:

Responsible (R): The person who does the work.
Accountable (A): The person accountable for the work (only one per task).
Consulted (C): Contributors who provide input through two-way communication.
Informed (I): People kept updated on progress through one-way communication.

Proceed from the beginning to the end of the work breakdown, ensuring every task has clear responsibilities.

Review and adjust. As you work through the matrix, adjust the work breakdown if needed. If assigning responsibility is challenging, consider breaking tasks into smaller, more manageable parts or removing irrelevant items.
The goal is clear responsibilities for every task, fostering a more efficient and effective team.