Run a Six Thinking Hats play
Timing: Execution
Origin: Edward de Bono
Why: Promote balanced thinking, reduce conflict, and enable teams to decide on a holistic understanding of the situation
When: Use to get unstuck facing complex problems, conflicting opinions, or buried in the sme perspective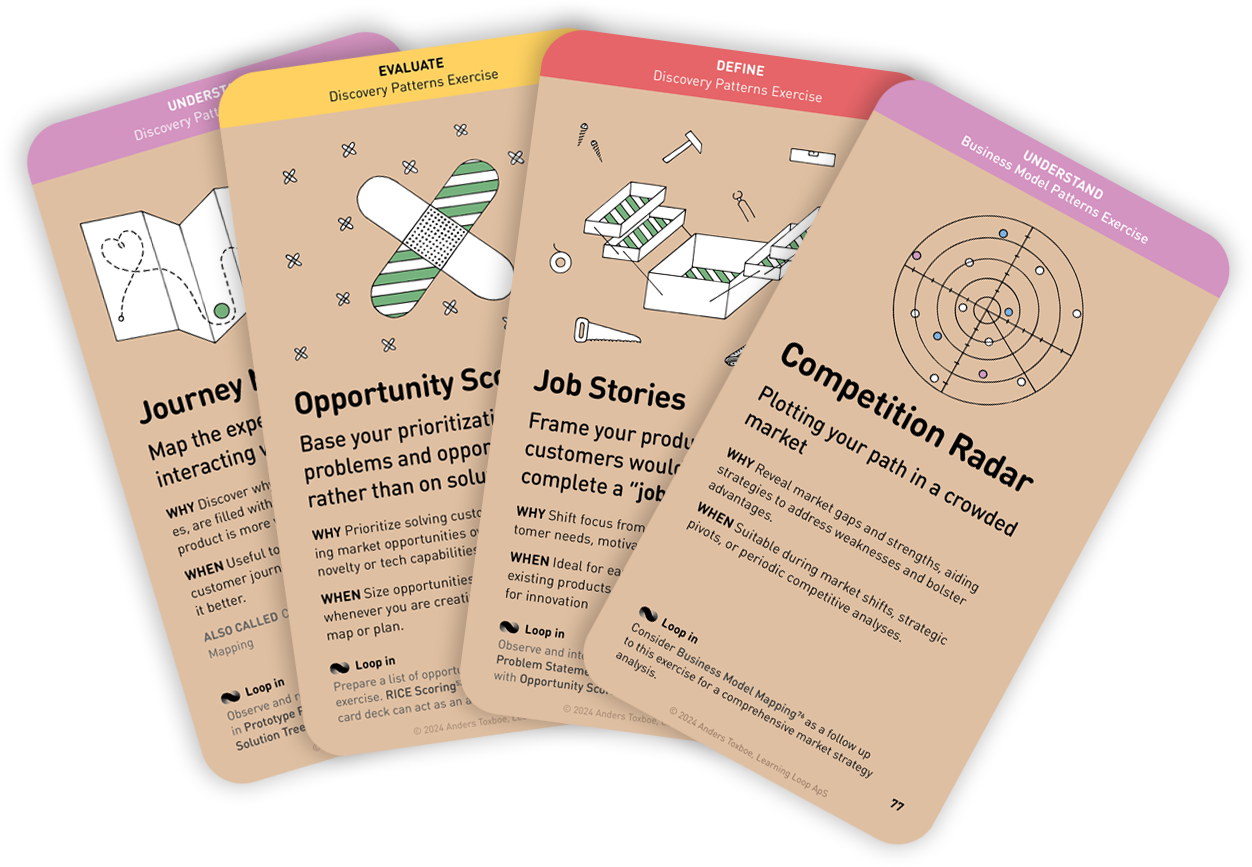 This workshop exercise is part of the Workshop Patterns printed card deck.
A collection of workshop exercises that will help you ditch dull meetings and facilitate with confidence. It will help you master the design process and have more productive time with your team. The card deck will be ready for purchase in the end of 2023 and is now undergoing rigorous testing.
Reserve your deck!
Instructions for running this play
In a large group setting (8+):
The facilitator assigns different hats to each groups
Set a Timebox of minimum 15 minutes to discuss the perspective in the group. Consider making it a Poster Session.
Let each group do a Playback of their findings with a Timebox of 3-5 minutes.
Let all participants Dot Vote on the best ideas
In a small group setting (3-8)
The facilitator decides what hats to try sequentially.
Step 2 from above
Depending on the outcome of the first session, consider challenging the perspective with an opposing hat and repeat step 2.
Let all participants Dot Vote on the best ideas
Tips to perfect this play
Master and adapt the play to fit your context and needs.
Tip: Everyone should use the same hat
To avoid personal preference and conflicts between modes of thinking, it is essential that all members in a group use the same hat at the same time.
Tip: Sequence matters, not quantity
You do not need to use all hats in a session. As a facilitator, consider what sequence of hats that best address different situations.
Tip: Rotate
Rotate the thinking roles among team members, allowing everyone to experience and contribute from different perspectives, fostering a shared understanding and empathy among the team.