Run a Three Little Pigs play
Timing: Discovery
Origin: Steve Wells
Why: Encourage team members to think creatively and collaboratively as they identify areas of improvement
When: Use at the end of a project or sprint to reflect on performance, collaboration, and results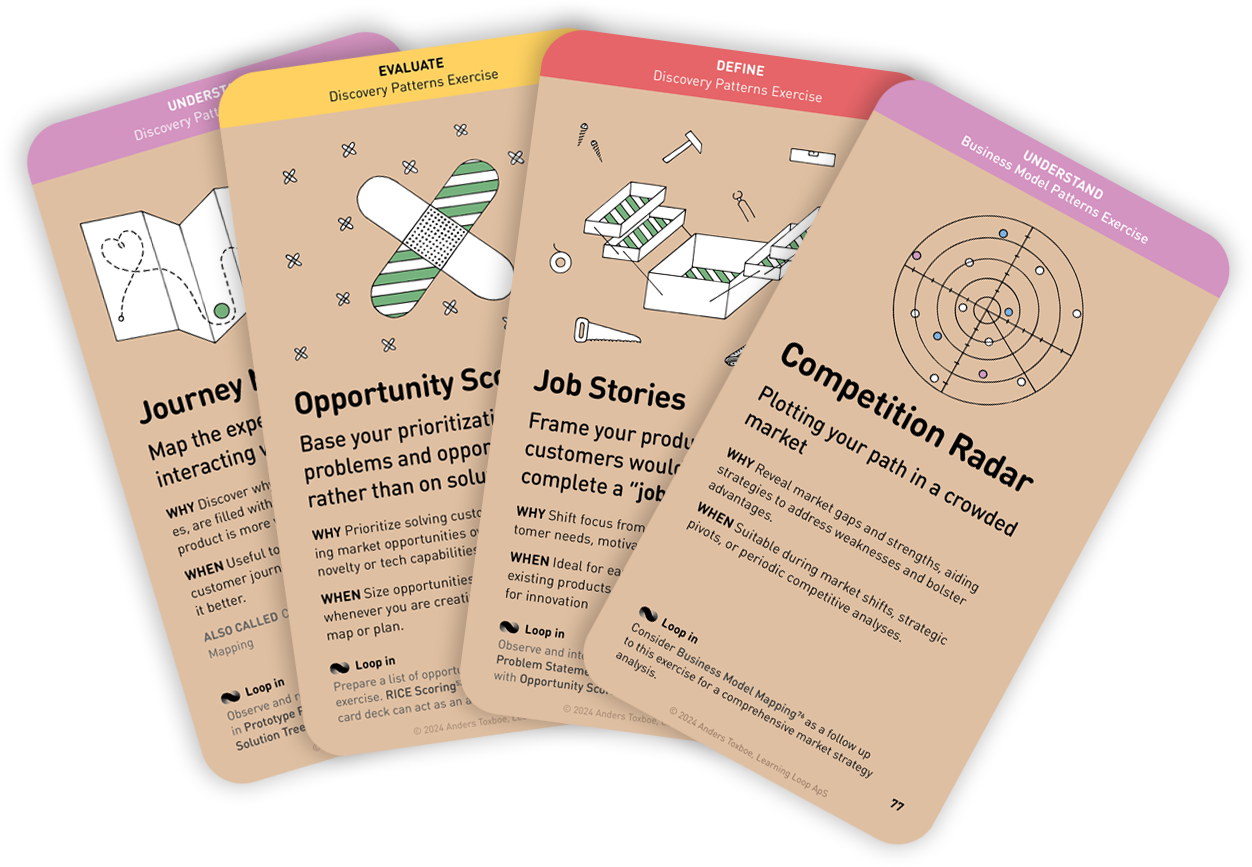 This workshop exercise is part of the Workshop Patterns printed card deck.
A collection of workshop exercises that will help you ditch dull meetings and facilitate with confidence. It will help you master the design process and have more productive time with your team. The card deck will be ready for purchase in the end of 2023 and is now undergoing rigorous testing.
Reserve your deck!
Instructions for running this play
Paint three columns on a board

House of straw: Weak or could fall apart. High risk.
House of sticks: Somewhat rigid. Medium risk.
House of bricks: Immovable. Low risk.

Set the stage. Explain the story of the Three Little Pigs if participants aren't familiar.
Let participants do Silent Storming on separate sticky notes Timboxed to 3 minutes for the first column: House of straw.
What aspects of your project, team, or work are 'house of straw', meaning it's weak or could fall apart easily?
Let participants Playback their answers one by one and do Affinity Mapping as they go along, placing their sticky notes on the board.
Repeat step 3-4 for the last two columns
De-brief with a group-wide discussion on what you have learned.
Plan next steps with Start / Stop / Continue and prioritize using Dot Voting.