Run a Premortem play
Timing: Planning
Origin: Gary Klein
Why: By addressing these risks beforehand, teams can take preventive measures and improve project outcomes
When: Ideal before starting a new project, when facing significant decisions or changes to mitigate potential risks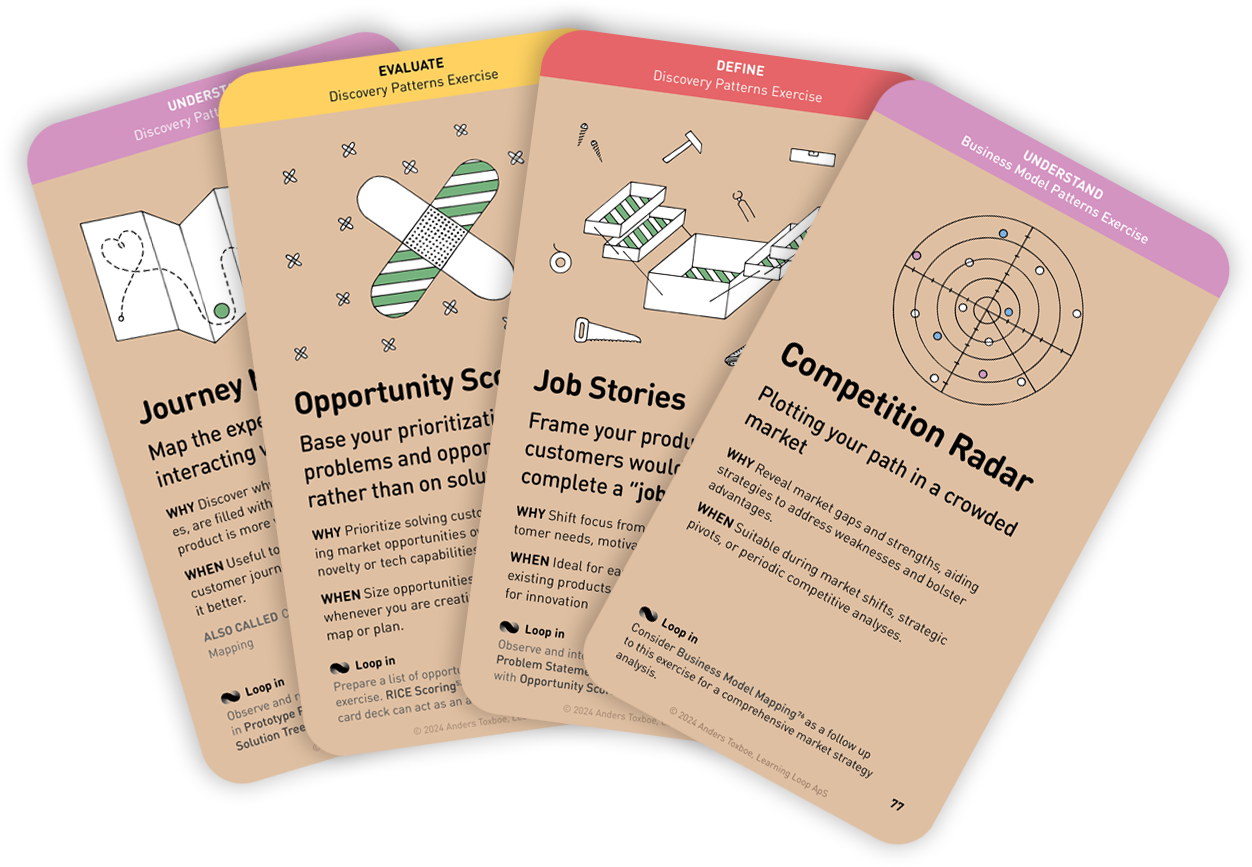 This workshop exercise is part of the Workshop Patterns printed card deck.
A collection of workshop exercises that will help you ditch dull meetings and facilitate with confidence. It will help you master the design process and have more productive time with your team. The card deck will be ready for purchase in the end of 2023 and is now undergoing rigorous testing.
Reserve your deck!
Instructions for running this play
Start the workshop by asking three questions, writing them on a large board:

What could go wrong with this project?
What could go right with this project?
The goal of the meeting is to focus only on this project.

Let participants do Silent Storming, Timeboxed for 10 minutes and ask them to Playback their findings placing their sticky notes under each question
Group similar ​​ideas by merging duplicates or doing Affinity Mapping to find common themes.
Identify threats. Ask participants to Dot Vote the sticky notes with red dots across the board on what poses the biggest threat to the project.
Identify successes. Ask participants to Dot Vote the sticky notes with green dots across the board on what is going well for the project and represent keys to the project's success
Discuss the top three voted sticky notes with a Timebox of 10 minutes, coming up with at least one action per note that can mitigate the risks.
Tips to perfect this play
Master and adapt the play to fit your context and needs.
Tip
Creative questions lead to creative answers. Try "What keeps [Support] up at night?" or "What does [CEO] not want to hear?"
Tip
After identifying potential problems, prioritize them based on their likelihood and potential impact, focusing on high-risk areas for mitigation