Run a 20-Year Brand Roadmap play
Why: Foster long-term strategic thinking and provide a broad vision
When: When setting up strategic objectives or defining the long-term goals of a project or product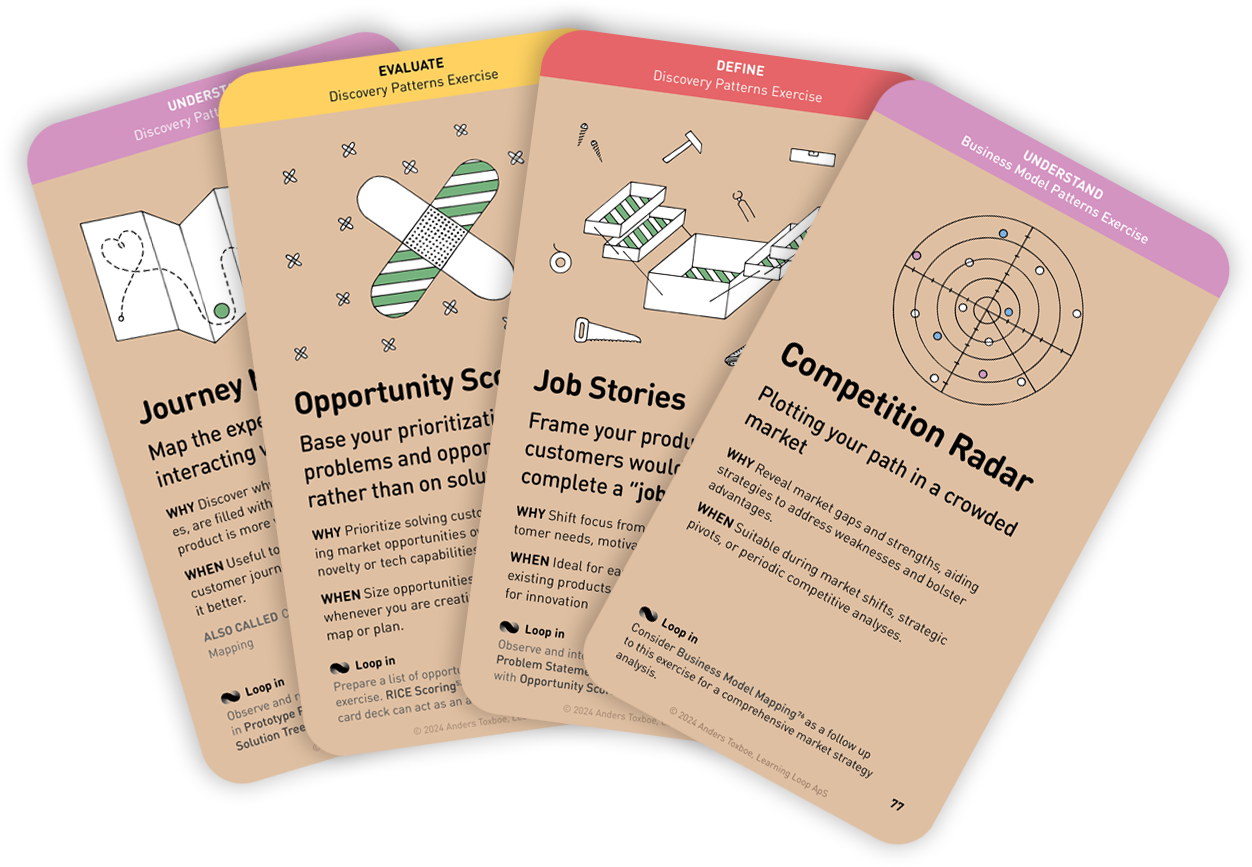 This workshop exercise is part of the Workshop Patterns printed card deck.
A collection of workshop exercises that will help you ditch dull meetings and facilitate with confidence. It will help you master the design process and have more productive time with your team. The card deck will be ready for purchase in the end of 2023 and is now undergoing rigorous testing.
Reserve your deck!
Instructions for running this play

Draw a timeline on a board marking 5, 10, 15, and 20 years ahead.
Individual predictions. Let each member do Silent Storm predictions for each date on sticky notes. One prediction per sticky note. Playback predictions while each participant plots them on the timeline. Consider building on ideas using the Round Robin exercise.
Voting. Participants Note and Vote for their favorite predictions.
Group Discussion. Invite everyone for a 5-10 minute discussion to argue about the most-voted predictions. This should be a quick, lively debate aimed at highlighting the pros and cons of each prediction.
The Decider chooses. The Decider, often a senior leader or project owner, makes the final decision on the favorite prediction for each future date. This decision is based on the votes and the discussion. the final prediction for each date.
Tips to perfect this play
Master and adapt the play to fit your context and needs.
Tip
Use this roadmap as a tool to envision your brand's lifetime.
Tip
The goal isn't to create a fixed plan for the future but to open up your team's thinking about the potential and lifetime of your brand.