Run a Circles of Influence play
Also called: Circles of Concern and Influence
Timing: Planning
Origin: Kurt Lewin & Stephen Covey
Why: Improve team productivity and focus by identifying areas of influence and potential distractions
When: Help teams get unstuck by identifying what and how they can impact decisions and align priorities accordingly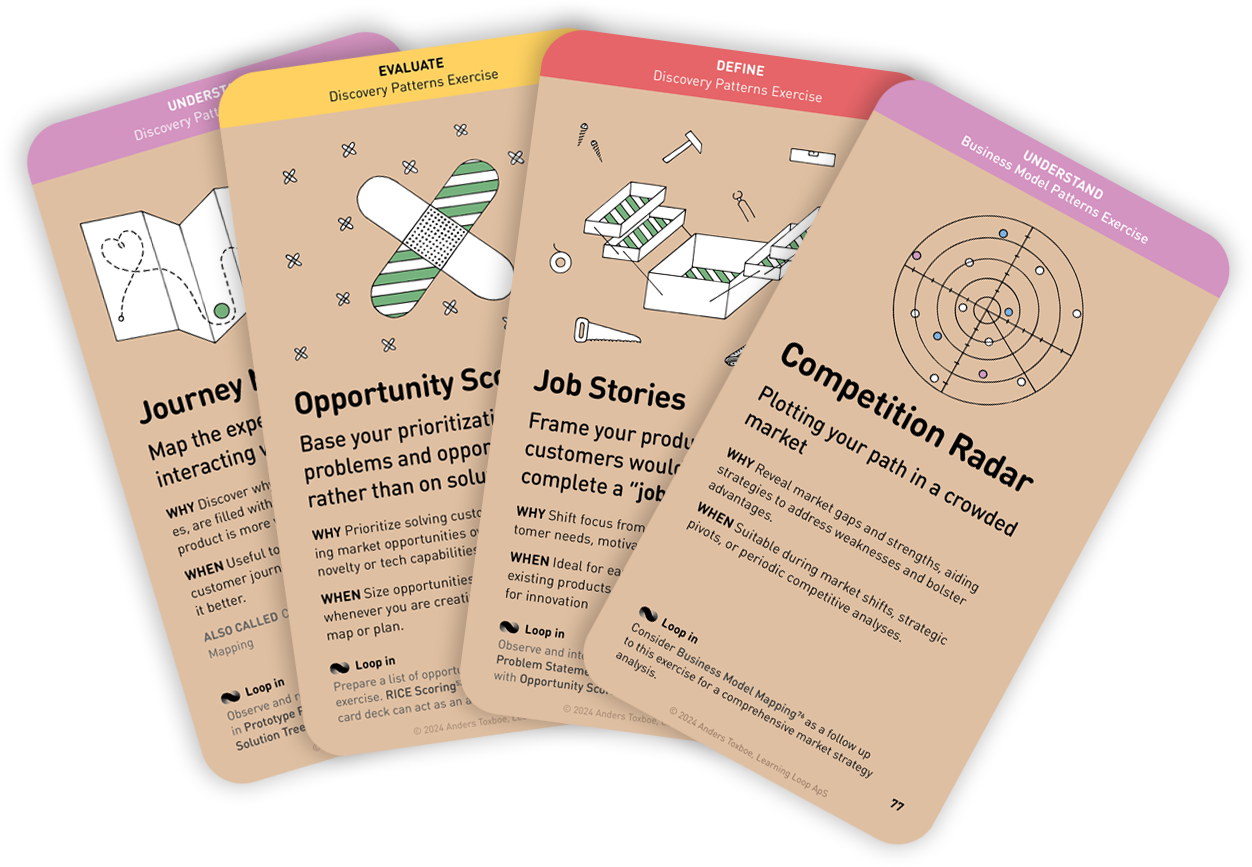 This workshop exercise is part of the Workshop Patterns printed card deck.
A collection of workshop exercises that will help you ditch dull meetings and facilitate with confidence. It will help you master the design process and have more productive time with your team. The card deck will be ready for purchase in the end of 2023 and is now undergoing rigorous testing.
Reserve your deck!
Instructions for running this play
Frame the problem. Agree on the challenge or question you want to explore as a group. How Might We is a great way to frame the question.
Draw three circles on a whiteboard or flipchart, with the smallest one in the center and the largest one on the outside. Label the circles as follows:

Things I can control
Things I can influence
Things I have no control over

Let the group do a 5 minute Silent Storming on individual sticky notes. For the three circles, topics might include

My attitude, behavior, skills, work ethic
My colleagues, my boss, my team, my stakeholders
The economy, government regulations, other people's opinion

Have participants Playback their sticky notes and place them in the appropriate circle.
Discuss. Ask the group to reflect on the result of each circle and discuss the potential impact on the problem or situation.
Plan next steps, encourage participants to focus on the items in the two innermost circles.