Run a Empathy Mapping play
Timing: Discovery
Origin: Dave Gray, xplane.com
Why: Develop empathy and insights into user needs, desires, and pain points to bridge user expectations and solutions
When: Use when developing new products or experiences – or when aiming to improve existing ones based on user feedback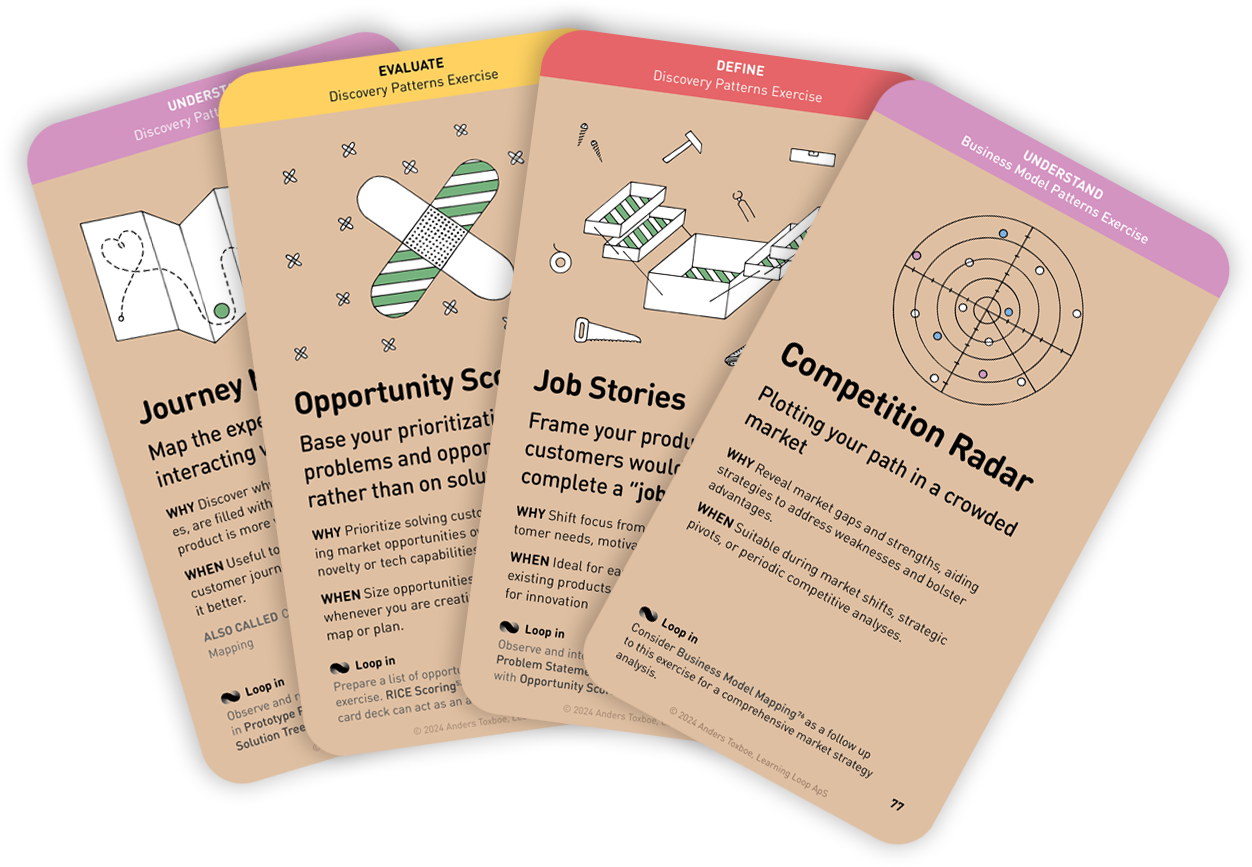 This workshop exercise is part of the Workshop Patterns printed card deck.
A collection of workshop exercises that will help you ditch dull meetings and facilitate with confidence. It will help you master the design process and have more productive time with your team. The card deck will be ready for purchase in the end of 2023 and is now undergoing rigorous testing.
Reserve your deck!
Instructions for running this play
Draw the following on a large surface
Write the goal of the user in the middle.
Conduct a 10 minute SIlent Storming session, writing down key observations to populate the canvas. Playback the result in plenum.
Conduct a 10 minute Silent Storming session with the group, writing down assumptions about all quadrants of the canvas.:

What is the user saying, doing, thinking, and feeling about their goal?
What is the user hearing or seeing related to the goal?
What jobs, pains, and gains do the user have in relation to the goal?

Playback the result in plenum and conduct Affinity Mapping to combine findings.
Do Assumptions Mapping to decide on next steps in terms of discovery and validation.
Tips to perfect this play
Master and adapt the play to fit your context and needs.
Tip: A shared understanding
Maps are for creating a shared understanding across disciplines – between you, your team, and your stakeholders. Invite everyone relevant.