Run a Speed Car play
Timing: Planning
Origin: Paulo Caroli
Why: Highlights positive and negative points, but it also helps to prepare for possible future obstacles
When: Identify improvements in the middle of a project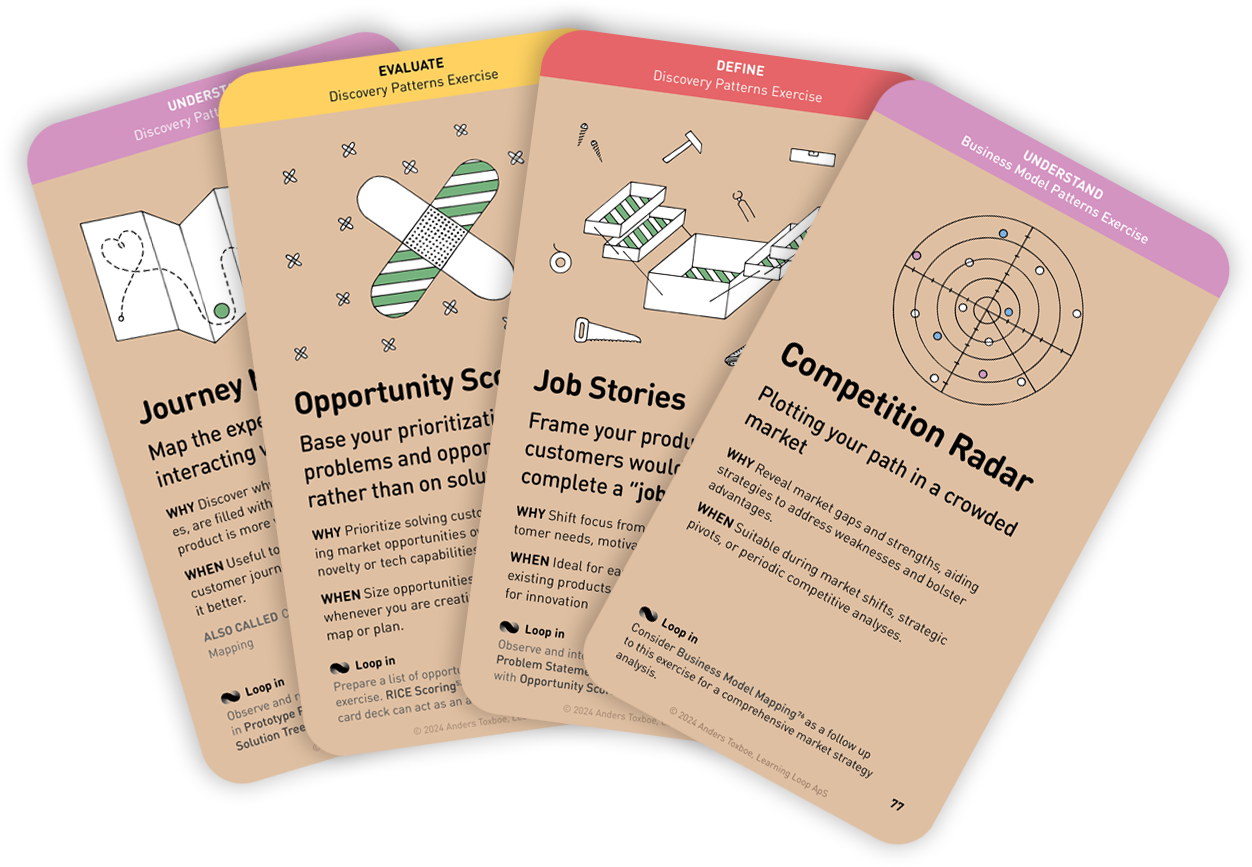 This workshop exercise is part of the Workshop Patterns printed card deck.
A collection of workshop exercises that will help you ditch dull meetings and facilitate with confidence. It will help you master the design process and have more productive time with your team. The card deck will be ready for purchase in the end of 2023 and is now undergoing rigorous testing.
Reserve your deck!
Instructions for running this play
Introduce the exercise and explain the four areas to focus on:

Parachute (what slowed us down),
Engine (what propelled us),
Abyss (potential future obstacles),
Bridge (potential solutions).



Distribute sticky notes and markers.
Looking Back. Participants place sticky notes on the Engine and Parachute, answering:

"What propelled us forward?"
"What slowed us down?"

Looking Ahead. Focus on the Abyss and Bridge areas, participants answer:

"What future obstacles do we see?"
"How can we overcome these obstacles?"

Dot Voting. Group similar ideas using Dot voting (3-5 dots per person) to identify topics for discussion.
Discuss the results. Discuss the topics with the most votes, starting with the past (Engine and Parachute) and moving to the future (Abyss and Bridge).
Plan Next steps. Consider using a Who / What / When to ensure clear responsibilities for moving forward.