Run a Stack Ranking play
Also called: Forced Ranking, Mutual Dissent
Timing: Execution
Why: Eliminate ambiguity by forcing participants to evaluate and rank items against each other
When: Use to make choices, prioritize resources, or determine the order of actions or initiatives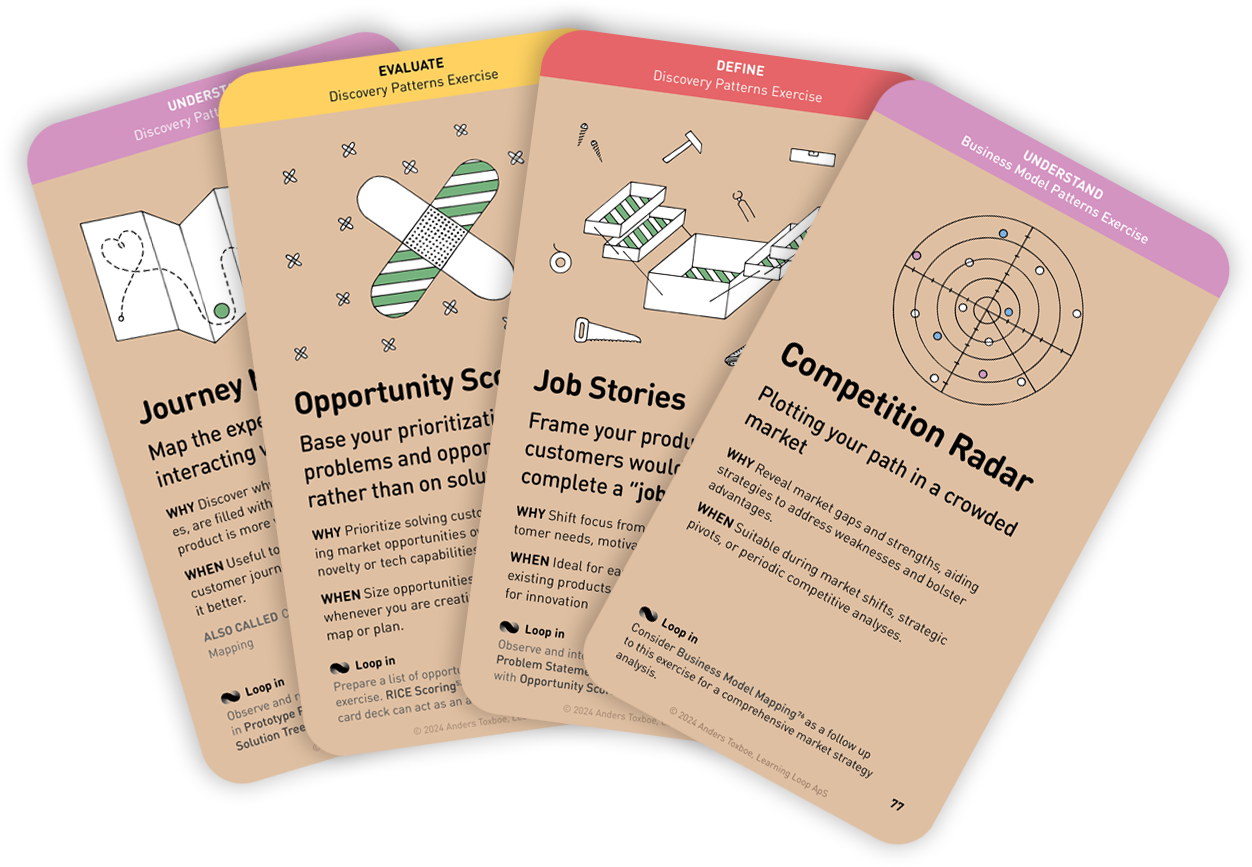 This workshop exercise is part of the Workshop Patterns printed card deck.
A collection of workshop exercises that will help you ditch dull meetings and facilitate with confidence. It will help you master the design process and have more productive time with your team. The card deck will be ready for purchase in the end of 2023 and is now undergoing rigorous testing.
Reserve your deck!
Instructions for running this play
Prepare an unranked list of items and decide on the criteria for ranking them (business value, impact vs effort over the next year, etc.).
Write down each item on a sticky note and place them on a large surface.
Variation 1: Group discussion Let participants move items around at their will to spark discussions when other participants disagree. There are no two items that are equally as important.
Variation 2: Individual votes Let each participant rank the items by assigning each a number with the most important being #1, the second #2, and so forth. Sum up all votes and discuss. There are no two items that can receive equal weight
Consider splitting the group in two and letting them take turns ranking using the Fishbowl exercise.
Tips to perfect this play
Master and adapt the play to fit your context and needs.
Tip
The ideal length of a list to be voted on is about 10 items. This will allow participants to judge items relative to one another without being overwhelmed.
Tip
A very important outcome of the exercise, if not the most important, is the discussion the hard task of forcing a ranking will give rise to
Tip
No items can be equally important.