Run a Starbursting play
Also called: The Journalistic Six, 6 W Method
Timing: Discovery
Why: Foster a culture of inquiry by encouraging participants to ask questions rather than jumping straight to answers
When: Ideal when it is essential to surface critical questions that can drive further exploration and understanding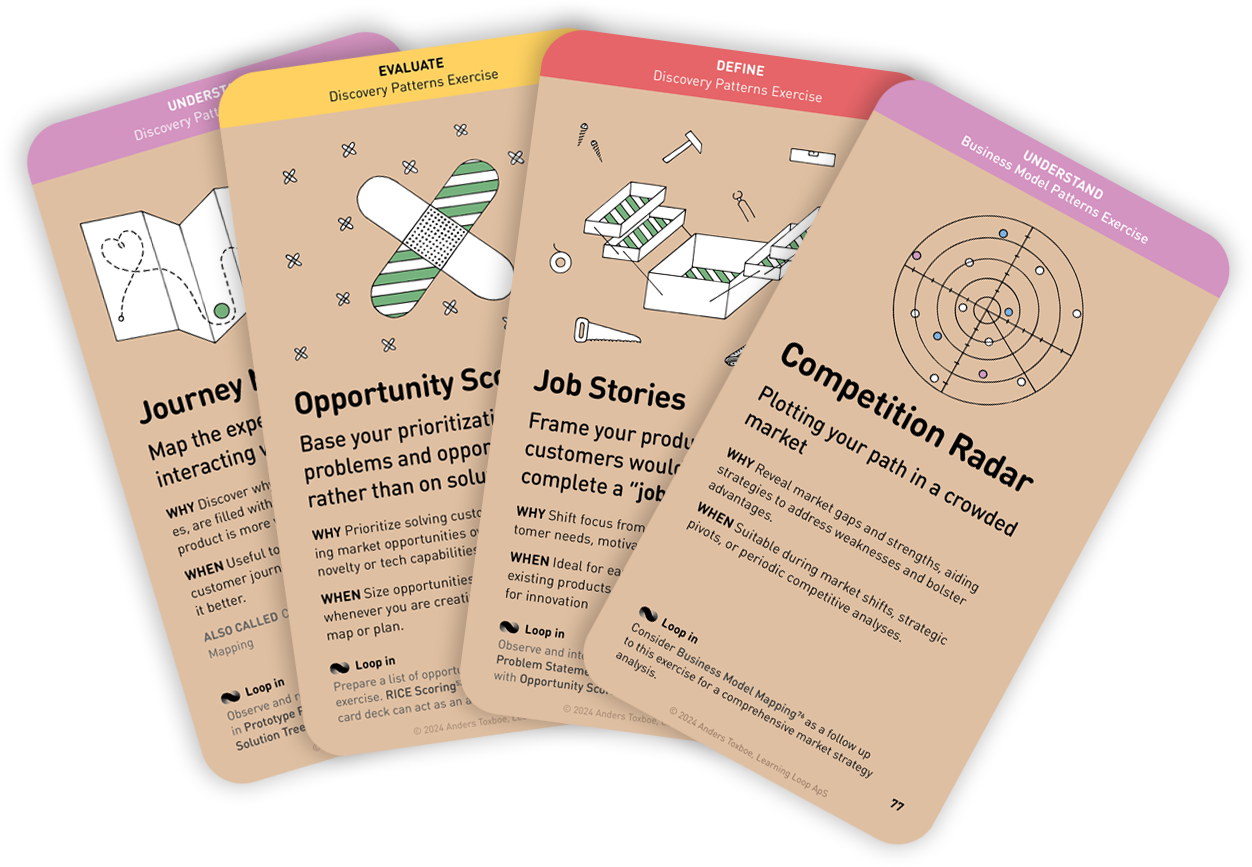 This workshop exercise is part of the Workshop Patterns printed card deck.
A collection of workshop exercises that will help you ditch dull meetings and facilitate with confidence. It will help you master the design process and have more productive time with your team. The card deck will be ready for purchase in the end of 2023 and is now undergoing rigorous testing.
Reserve your deck!
Instructions for running this play
Draw a large six pointed star in the middle of a large surface and write one of the following questions at each tip:
Who? Why? What? When? Where? How?
Agree on the topic of your brainstorm. It could be generating a value proposition for a new product or the feasibility of building it.
Brainstorm questions about the idea or product, starting with each of the six words. Don't try to answer any of the questions as you go along, but concentrate on coming up with as many questions as you can and placing sticky notes beside the corresponding point. Consider Silent Storming or plenary discussion for this.
Once you see a halt in questions generated, work as a team to discuss the answers.
Tips to perfect this play
Master and adapt the play to fit your context and needs.
Tip: Prepare prompts
Allocate 15-30 minutes to prepare prompts or stimuli that will ignite questions and encourage exploration, ensuring a well-defined topic or problem statement
Tip: Prioritize on relevnce
Prioritize the generated questions based on their relevance, impact, or feasibility, allowing the team to focus on addressing the most critical aspects first.