Run a SWOT Analysis play
Why: Guide strategic actions, risk management, and resource allocation through analysis to achieve desired outcomes
When: Use during planning, business strategy development, market research, or any critical decision-making process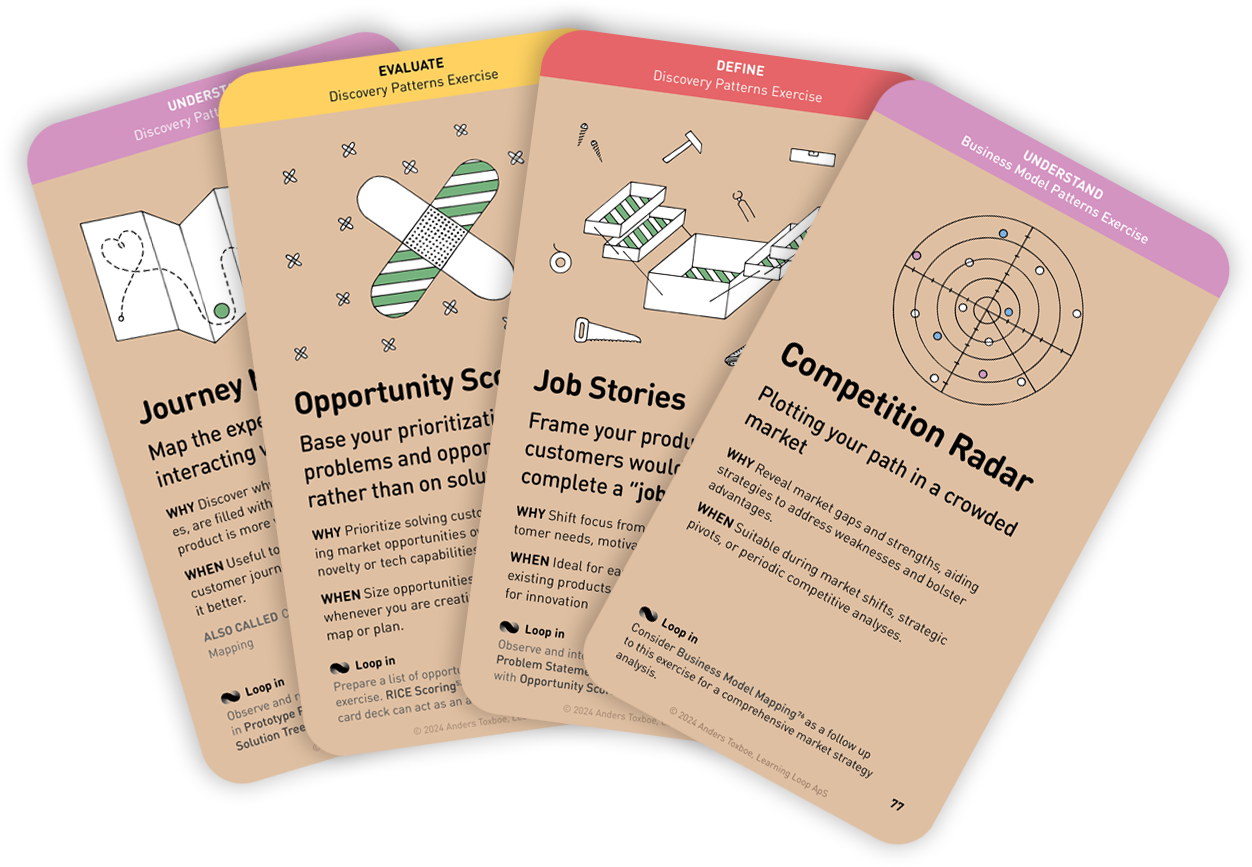 This workshop exercise is part of the Workshop Patterns printed card deck.
A collection of workshop exercises that will help you ditch dull meetings and facilitate with confidence. It will help you master the design process and have more productive time with your team. The card deck will be ready for purchase in the end of 2023 and is now undergoing rigorous testing.
Reserve your deck!
Instructions for running this play
Draw the following SWOT canvas on a large surface

Explain and discuss each quadrant of the canvas:
Strengths. What resources, products, and capabilities available enable you to achieve a competitive advantage?
Weaknesses. What parts of your business give disadvantage relative to others? Which parts have an absence of strengths?
Opportunities. Factors in your external environment, already completed strengths that could evolve into opportunities, or weaknesses resolved.
Threats. What factors have the potential to harm your business?
Go through each quadrant in the SWOT canvas one by one, crafting sticky notes by Silentstorming, Timeboxed for 10 minutes each. Playback your results after each round.
Dot Vote on the most important in each quadrant. Consider using a frame from Priority Mapping to steer thinking.
Consider continuing the exercise with How Might We… or a Who/What/When to ensure you take action.