Run a User Story Mapping play
Why: Let teams identify feature gaps, prioritize features, and align on delivering a seamless user experience
When: Use to define or refine user experiences by bridging the work of cross functional teams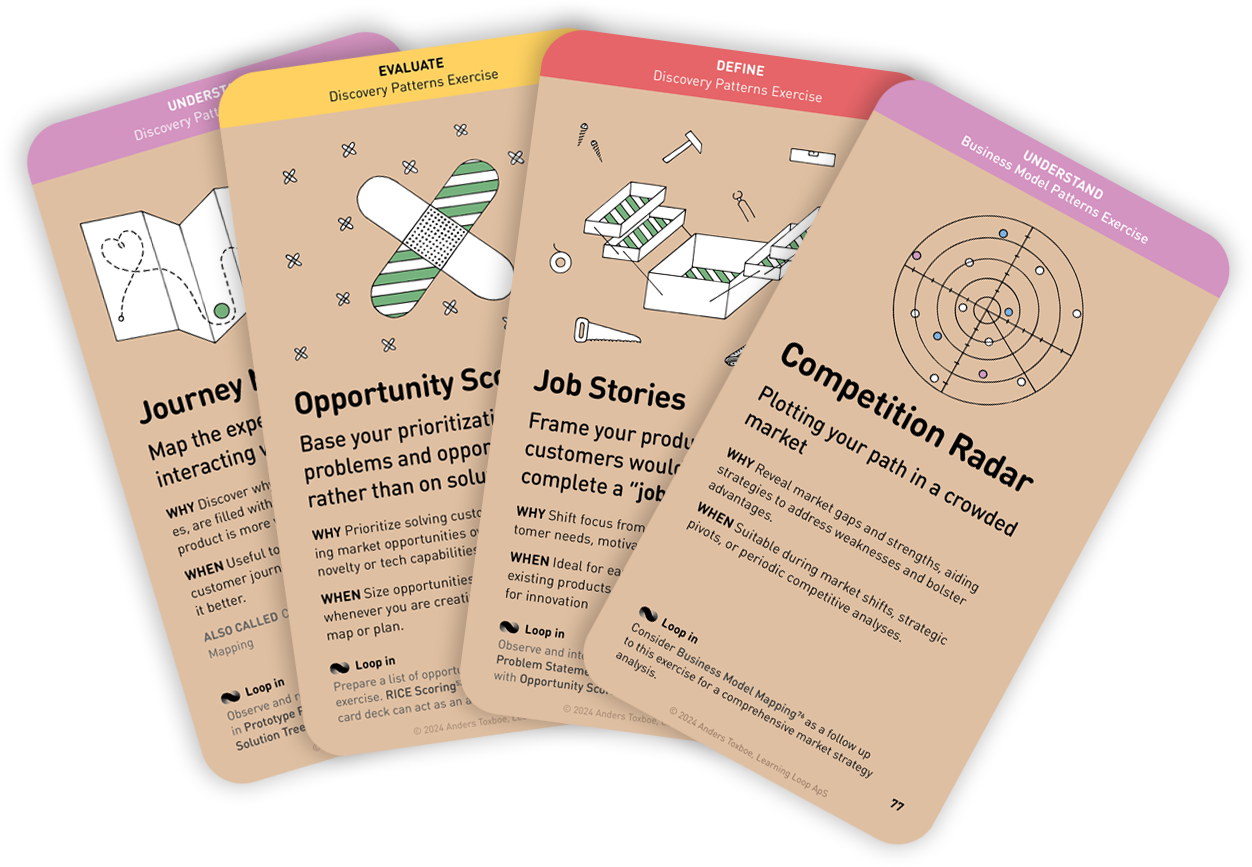 This workshop exercise is part of the Workshop Patterns printed card deck.
A collection of workshop exercises that will help you ditch dull meetings and facilitate with confidence. It will help you master the design process and have more productive time with your team. The card deck will be ready for purchase in the end of 2023 and is now undergoing rigorous testing.
Reserve your deck!
Instructions for running this play
Identify your target persona
Discover activities. Discover what activities users need to go through to reach the final outcome they aim to achieve by doing a Silent Storming session.
Map the user journey. Let your group describe Steps needed to complete activities in the Journey Map step-by-step on sticky notes. Group the sticky notes below the activity.
Come up with solutions. Create sticky notes with user stories needed to make each step possible in your product. Group the user stories vertically below each activity.
Prioritize and slice out releases. Prioritize the user stories on a vertical line and decide which are necessary for a first release, second release, and so forth.
Tips to perfect this play
Master and adapt the play to fit your context and needs.
Tip: Tailor to personas
Tailor the exercise by creating user personas and mapping user stories specific to each persona, enabling teams to address different user needs and personalize the product experience.