Run a Hypothesis Statement play
Timing: Discovery
Origin: Jeff Gothelf and Josh Seiden, Sense & Respond
Why: Provide a structured approach to test assumptions to enable data-driven decision and iterative product development
When: Ideal for exploring new market opportunities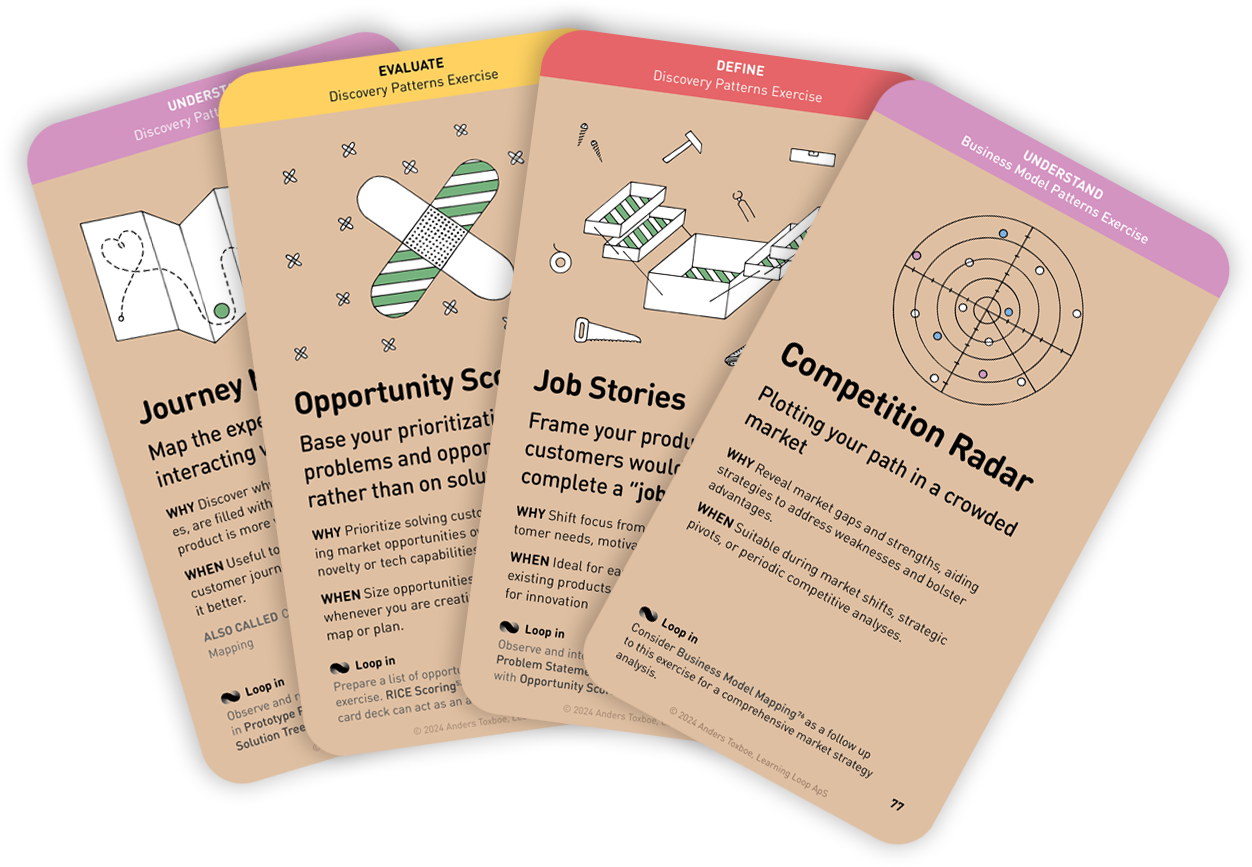 This workshop exercise is part of the Workshop Patterns printed card deck.
A collection of workshop exercises that will help you ditch dull meetings and facilitate with confidence. It will help you master the design process and have more productive time with your team. The card deck will be ready for purchase in the end of 2023 and is now undergoing rigorous testing.
Reserve your deck!
Instructions for running this play
Frame your most critical assumptions into testable statements using this template:

We believe that [doing this/building this feature/creating this experience] for [these people/personas] will create [this outcome].

We will know we are right when we see [this market feedback, quantitative measure, or qualitative insight].


Use Perfection Game or Plus/Delta to perfect it in the group.