Run a Value Proposition Statement play
Timing: Discovery
Origin: Geoff Moore, Crossing the Chasm
Why: Address customer pain and gains to demonstrate how your offering will break through from competing solutions
When: Ideal for product or service design, when refining marketing strategies, or crafting sales messaging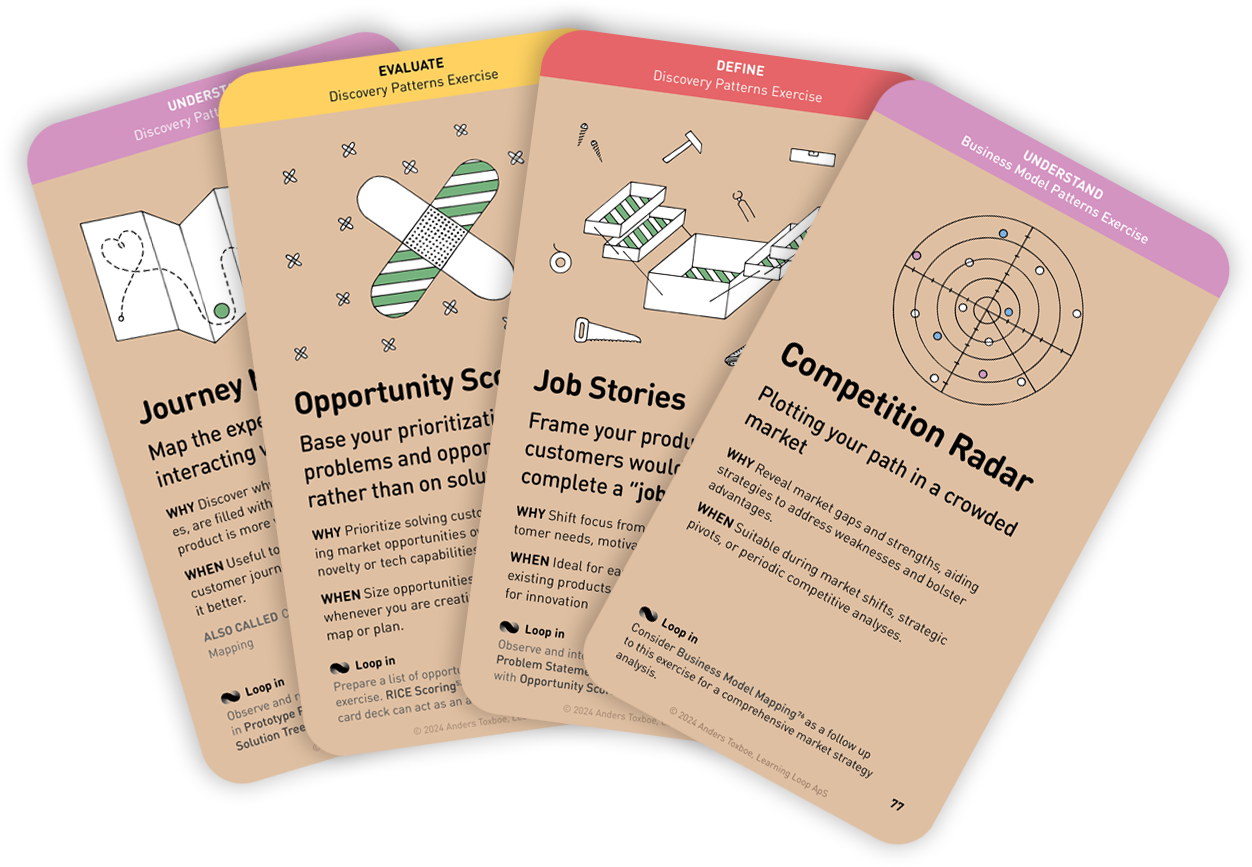 This workshop exercise is part of the Workshop Patterns printed card deck.
A collection of workshop exercises that will help you ditch dull meetings and facilitate with confidence. It will help you master the design process and have more productive time with your team. The card deck will be ready for purchase in the end of 2023 and is now undergoing rigorous testing.
Reserve your deck!
Instructions for running this play
Define the problem set to help vet whether it's a problem worth solving. Validate its criticality by asking the 4 Us:

Does your solution fix a broken business process (Unworkable)?
Is fixing the problem Unavoidable?
Is the problem Urgent?
Is the problem Underserved?

Evaluate whether your breakthrough proposition is unique and compelling
Measure potential customer adoption. Discuss how hard it will be for customers to learn to use your proposed product by identifying pains and gains. You are looking for a 10x gain to pain ratio – if lower, customers will typically "do nothing".
Build the value proposition using this template:

For [target customer] who [statement of the need or opportunity] our [product/service name] is [product category] that [statement of benefit].**
Tips to perfect this play
Master and adapt the play to fit your context and needs.
Tip: Think benefits over features
"Here's what our product can do" is very different from "Here's what you can do with our product" (Jason Fried)
Tip: Start with research
Present customer research as a precursor to this exercise
Tip: Make it testable
Make sure to craft your value proposition so that it is easily testable with your target customers