Run a Touchpoint Mapping play
Also called: Customer Touchpoint Mapping
Timing: Discovery
Why: Mapping out touchpoints can help identify gaps, bottlenecks, and unmet customer needs
When: Use to improve the end-to-end customer journey, optimize customer interactions, or develop a new product or service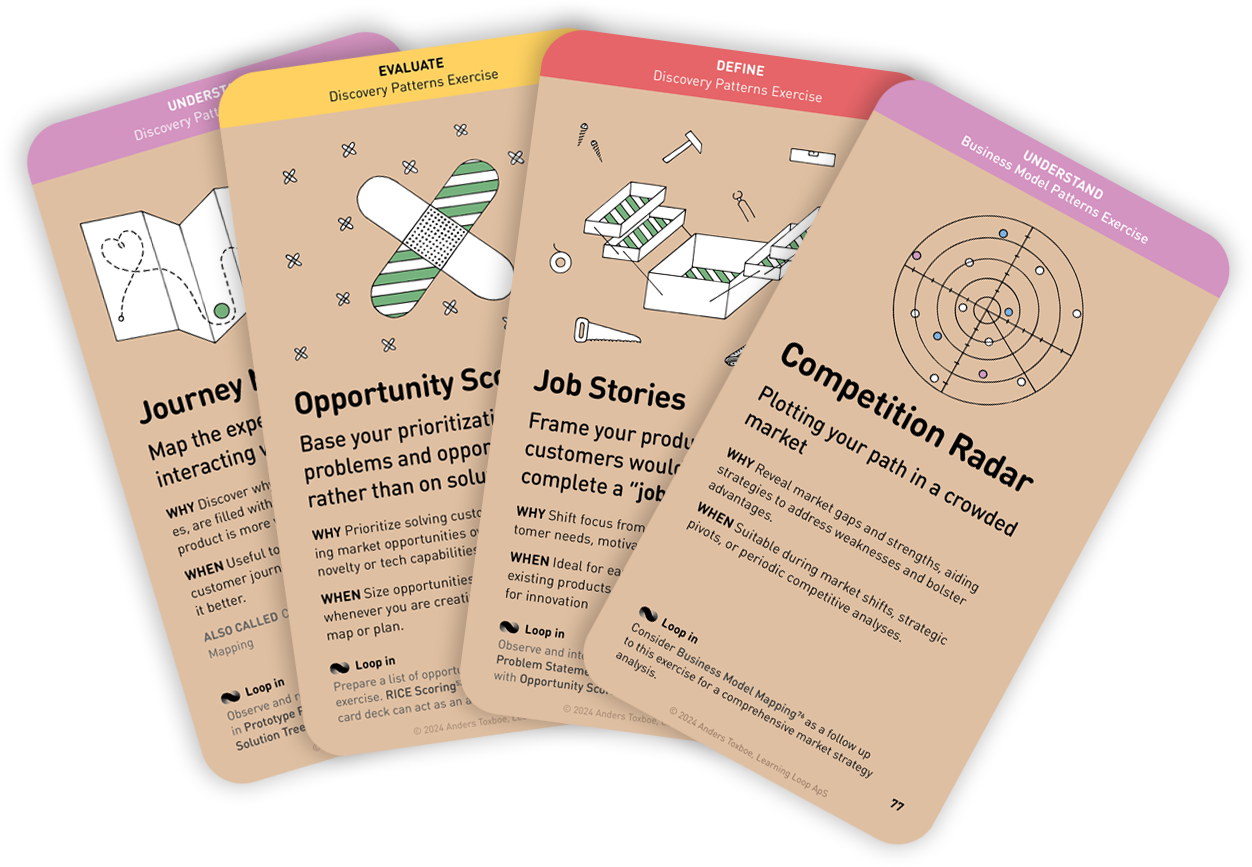 This workshop exercise is part of the Workshop Patterns printed card deck.
A collection of workshop exercises that will help you ditch dull meetings and facilitate with confidence. It will help you master the design process and have more productive time with your team. The card deck will be ready for purchase in the end of 2023 and is now undergoing rigorous testing.
Reserve your deck!
Instructions for running this play
Review business goals (final outcome) and present relevant user research.
Draw the following on a large surface and post sticky note a and b:

Conduct Silent Storming with the group on how the user is exposed to- and interacts with your brand or product, in between, and after point a and b.

Anticipate multiple pathways
Brainstorm on several stages: awareness, before purchase, during purchase, after purchase, before use, during use, and after use. Consider naming the stages later using Affinity Mapping.

Each member of the group does a Playback of their notes and places them along the dashed line in the order they occur.
Discuss and rank the criticality of each touchpoint to identify your biggest impact. Consider following up with Impact Mapping.
Write How Might We…questions for the most critical steps.
Tips to perfect this play
Master and adapt the play to fit your context and needs.
Tip: A shared understanding
Maps are for creating a shared understanding across disciplines – between you, your team, and your stakeholders. Invite everyone relevant.
Tip: Omni-channel mapping
Explore touchpoints across multiple channels and platforms to ensure a seamless and consistent experience for customers across all touchpoints.